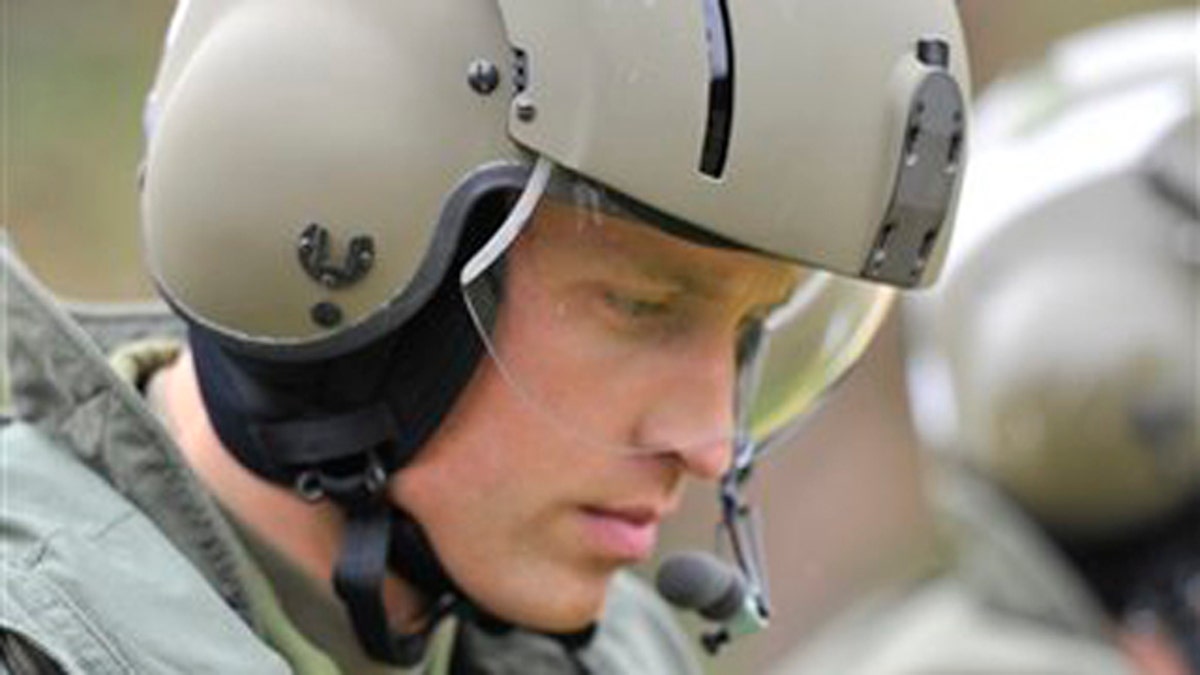 HOLYHEAD, Wales -- Britain's coast guard said it recovered a body from the Irish Sea on Sunday after a ship sank during gale-force winds, as it emerged that Prince William was among the emergency rescue crew.
The Duke of Cambridge was co-pilot in a four-man crew that carried out the initial rescue operation, saving two men from the Irish Sea overnight. Five people are still missing from the Swanland cargo vessel.
The two men were airlifted to safety and taken to Royal Air Force (RAF) station Valley in Anglesey, northwestern Wales.
"I haven't got much information on their condition, but I have heard that they are OK," a spokeswoman for the Holyhead Coastguard said.
A mayday call was sent out from the vessel at around 2:00 a.m. local time from 20 miles northwest of the Llyn Peninsula, North Wales, after the hull cracked.
The search for the remaining crew members is ongoing in sea conditions described as "challenging at best."
"We had a mayday call at just after 2:00 a.m. [local time Sunday] morning, and it was for a cargo ship with eight people on board," the spokeswoman said. "It had a cracked hull, so some other vessels went to the scene, and they provided shelter for the people that were in the water."
Very strong winds battered the Irish Sea during the early hours of the morning, which the Holyhead Coastguard believes could have caused the incident.
"We are very concerned for the safety of the other ... crew members," coast guard spokesman Jim Green said. "We know that at least some of them are wearing immersion suits and have strobe lighting with them. However, sea conditions are challenging at best."
He added that the 89-yard cargo carrier was holding 3,000 tons of limestone.