Prince who won't be buried beside queen has harsh words for her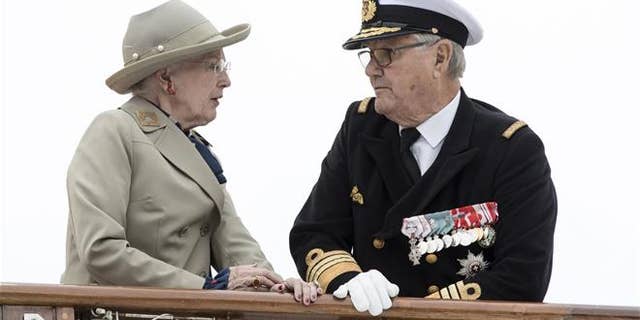 Denmark's Prince Henrik made waves last week when he announced he was bucking tradition and would not be buried beside his wife. Queen Margrethe may not be so bothered by that after reading her husband's comments to the gossip magazine Se og Hør.
The Local reports on a clip from the interview, which follows the prince's decision not to eventually be interred at the country's Roskilde Cathedral over complaints about unfair treatment; Henrik has the title of prince consort, but has always desired the title of king and equal treatment to his wife.
In the clip, posted to the magazine's website, he emphasizes that he loves his wife, but then had this to say: "My wife does not give me the respect a normal wife must give her spouse." He continues, "It is her that is making a fool of me. I didn't marry the Queen to be buried at Roskilde. My wife has decided that she wants to be Queen, and I'm very happy about that. But as a human being she needs to know that if a man and wife are married, they are equal." He adds that "if she wants to bury me with her, she must make me a king consort," reports People, before finishing with, "End of story—I couldn't care less." A rep for the palace addressed the prince's comments thusly: "We have communicated the Prince's announcement that he does not wish to be buried at Roskilde Cathedral, and that this is due to the Prince's dissatisfaction with his status. We have nothing more to say on the issue." Read more on the royal dust-up here.
This article originally appeared on Newser: Prince Who Won't Be Buried Beside Queen Has Harsh Words