President Of Coca Cola Spain Launches Attack Against Christian Group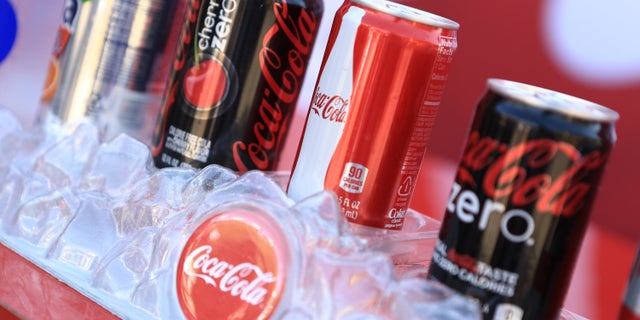 A holy war of sorts has unraveled in Spain, sparked by a TV show, a conservative group and the president of the Coca Cola subsidiary in that country, the Spanish media is reporting.
In what some have deemed a direct attack against Christians, Coca Cola Spain president Marcos de Quinto mocked the efforts of a conservative citizen campaign, "Hazte Oír," launched last week to stop a TV show that had allegedly denigrated women.
"God save us from groups like 'Los Guardianes de la Fe' ('The Keepers of the Faith') to tell us what TV show to watch, what book and newspaper to read, and what party to vote for," he wrote on his Twitter account @ MarcosdeQuinto, by means of explaining why Coca Cola is the only major company that has refused to withdraw its sponsorship of "Campamento de Verano" ("Summer Camp "), the controversial reality show produced by TeleCinco.
In one of the episodes, a female contestant ended up in her underwear and was bathed in chocolate against her will, and the presenter invited the other participants to lick the chocolate out of her.
The episode helped launch the "Hazte Oír" campaign, which succeeded in having advertisers such as McDonalds, Burger King, Orange, ING Direct and Minute Maid withdraw their sponsorship. Coca Cola Spain refused to pull its advertising, and instead mocked the campaign and the group behind it.
"If the price to pay in order to keep you from not drinking Coca Cola is that I have to think like you, I'd rather you don't drink it. Seriously... My apologies if not yielding to your claims has upset you. Best regards," wrote the executive in Twitter, addressing Guardianes de la Fe's president Ignacio Arsuaga.
"Perhaps Arsuaga's mission is to save our souls from perfidious TeleCinco rather than dealing with our body. OK now: give your Christian forgiveness to Tele 5 (who apologized already) and stop threatening with other people's budgets," added De Quinto mockingly.
De Quinto went on to criticize the group, accusing it of hypocrisy and demanding it clarifies its position on abortion and gay marriage. He also threatened to sue anyone who "encourages the pack against specific targets," referring to the work of Guardianes de la Fe.
He said his criticism was not against Christians or Christianity – but against a mafia sect so radical that other Christian groups have distanced themselves from them.
Officially, the multinational has chosen to remain outside of the controversy.
On Friday, Archbishop José Ignacio Munilla, Bishop of San Sebastian, condemned the executive and told reporters he has taken the "personal decision to drink pure and crystalline water instead of Coke until the horizon clears."
He added that, in his view, the president of Coca Cola Spain "has made a big mistake and should be rectified."
Follow us on twitter.com/foxnewslatino
Like us at facebook.com/foxnewslatino