Pregnant Mom And Family Get Sick After Eating LSD-Laced Meat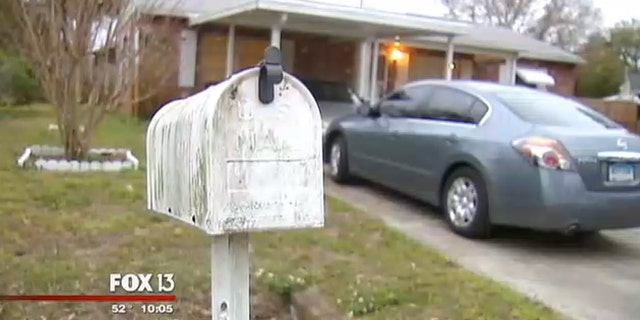 A Tampa family -- including a pregnant woman who had to be induced -- was hospitalized after eating meat laced with LSD. Now police are trying to figure out how the drug wound up in their food.
Tests released Friday afternoon from the Hillsborough County Medical Examiner's Office confirmed the family of four consumed meat that was contaminated with the psychoactive substance.
The family bought the bottom round steak at the Walmart on 1501 N. Dale Mabry in Tampa, police said.
According to Tampa Police Chief Jane Castor, after the family ate the meat, 24-year-old Ronnie Morales was the first to get sick.
Then at the hospital, 31-year-old Jessica Rosado -- who was nine months pregnant -- started getting sick. She was admitted to St. Joseph's Women's Hospital, where doctors induced labor.
Back at home, Rosado's 6- and 7-year-old daughters began experiencing hallucinations.
Morales and the two children were released from the hospital in good condition Wednesday. Rosado and the healthy new baby boy were released Thursday.
Chief Castor said Walmart is cooperating with the investigation. They have pulled the meat products off the shelves. Those products are being tested now, but the chief said the contamination appears to be an isolated incident.
A Walmart spokesperson pledged cooperation in this statement released to FOX 13:
"Like everyone else in the community, we are deeply disturbed about this situation and we are taking it very seriously. We want answers and we're committed to working with officials to get to the bottom of this.
"We know our customers expect safe, quality food and we require our suppliers to meet the highest of food safety standards. It's unclear where and how the food was tampered with or if the tampering occurred after purchase. However, out of an abundance of caution, we have pulled the remaining product from the store.
"We have been in touch with our supplier and they tell us they have no reports of similar incidents. We are also reviewing our store's surveillance video to see if we can find any information that might assist in the investigation. At this point, we're not aware of any suspicious activity."
Other agencies investigating include the Florida Department of Agriculture and the Hillsborough County Health Department.
For more Florida news, check out: http://www.myfoxtampabay.com
Follow us on twitter.com/foxnewslatino
Like us at facebook.com/foxnewslatino