Pope Francis to visit Colombia in 2017, President Santos says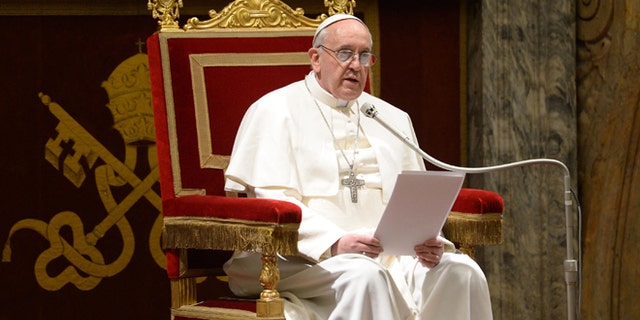 Bogotá, Colombia (AP) – Colombia's President Juan Manuel Santos says Pope Francis will pay a visit to his country in the first quarter of next year.
The pope promised in February to visit Colombia if the country's government and rebels signed a peace treaty to end Latin American's longest-running conflict. The treaty was signed on Monday, though it still must be ratified by voters.
Francis gave a strong push to the Colombian negotiators while he was in Cuba last year, telling them they didn't have the right to abandon peace efforts.
Santos announced the upcoming four-day visit a meeting of the country's petroleum industry.
Like us on Facebook
Follow us on Twitter & Instagram