Pope Francis Lured 6.6 Million To Vatican In 2013, More Than Twice As Benedict XVI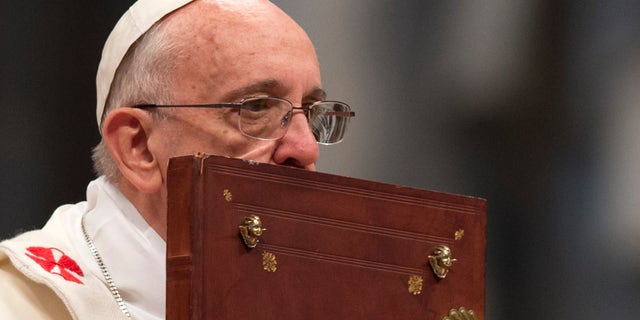 Not that we need more proof, but new statistics provide another measure of the popularity of Pope Francis.
The Vatican says the pope who constantly amazes drew more than 6.6 million people to his audiences, Masses and other Vatican events in 2013, more than twice as many as his predecessor Benedict XVI did in his first year as pope.
The statistics released Thursday cover only events held at the Vatican starting from Francis' March 13 election. They don't include his trips, including World Youth Day in Brazil and trips within Italy: The Vatican estimated that some 3.7 million people attended Francis' final World Youth Day Mass in Rio alone, though statisticians put the true figure at about half that.
For comparison's sake, the Vatican reported that some 2.85 million people attended Vatican events in Benedict's first year as pope in 2005.
Francis is the first Latin American and first Jesuit pope.
Laying out his hopes Wednesday for the just-begun year, Pope Francis urged people to work for a world where everyone accepts each other's differences and where enemies recognize that they are brothers.
"We are all children of one heavenly father. We belong to the same human family and we share a common destiny," Francis said, speaking from his studio window overlooking St. Peter's Square, jammed with tens of thousands of faithful, tourists and Romans.
"This brings a responsibility for each to work so that the world becomes a community of brothers who respect each other, accept each other in one's diversity, and take care of one another," the pope said.
Setting aside his prepared text for a moment, he expressed impatience with violence in the world. "What is happening in the heart of man? What is happening in the heart of humanity?" Francis asked. "It's time to stop."
Based on reporting by The Associated Press.
Follow us on twitter.com/foxnewslatino
Like us at facebook.com/foxnewslatino