Pope Francis leads Cairo Mass as helicopter gunship, armed police watch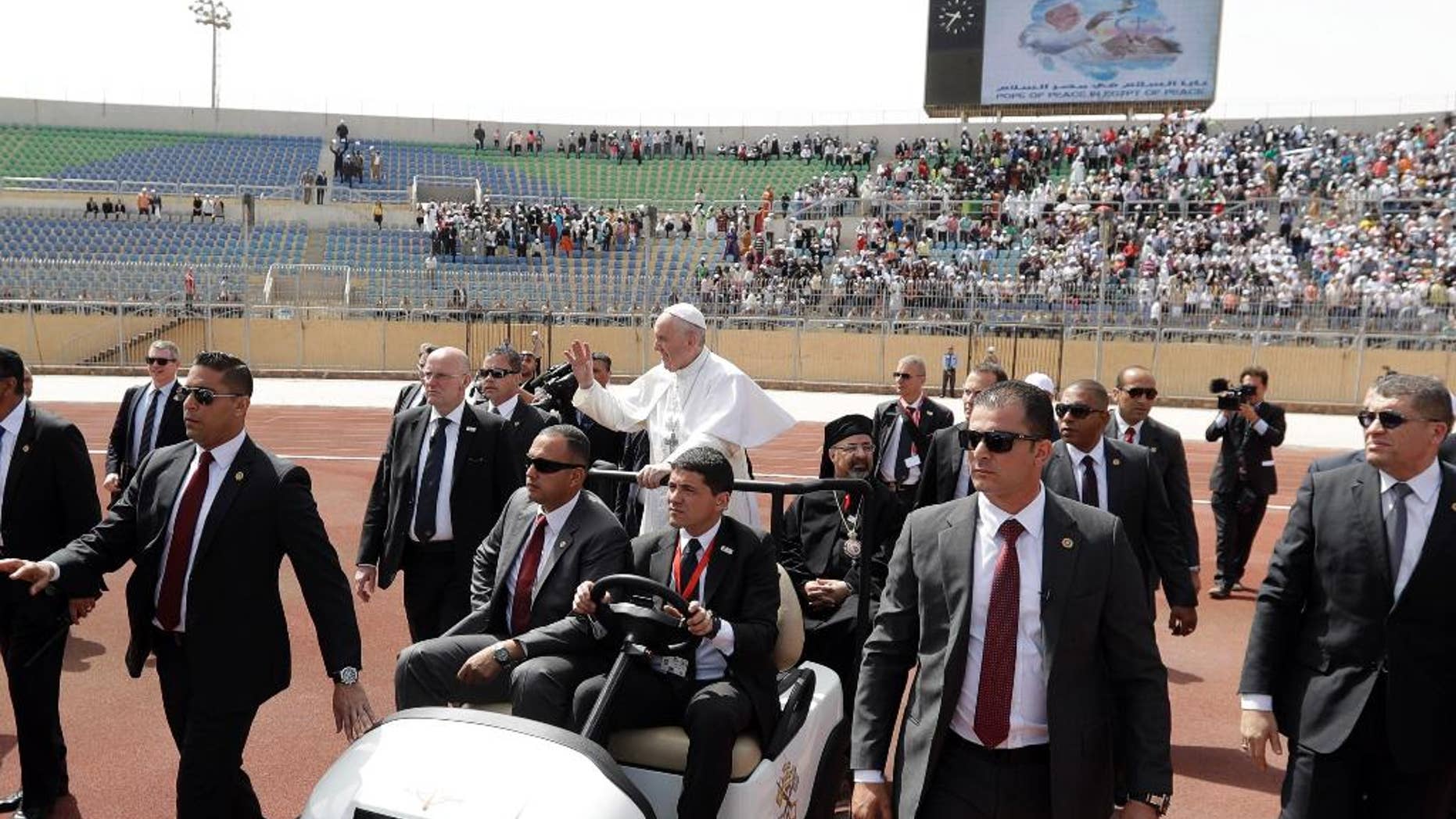 An Apache attack helicopter and scores of armed police have provided tight security for Pope Francis as he led a Mass in Egypt - just weeks after two churches were bombed by militants.
The 80-year-old pontiff used the service, held at the end of a two-day visit to Cairo, to warn against religious extremism and appeal for tolerance.
RUSSIAN RALLIES URGE PUTIN NOT TO RUN AGAIN
His trip comes three weeks after ISIS-linked militants killed at least 45 people in attacks on two churches as part of a campaign of terror against the country's large Coptic Christian community.
Despite the heavy security around the Air Defence Stadium, where Vatican officials said 15,000 Catholics had gathered, Francis shunned the use of an armoured car and instead opted for an ordinary Fiat with its window wound down as he travelled to the venue.
Once inside, he switched to a golf buggy.
Police used metal detectors to check vehicles for explosives and armed police were stationed around the venue - some with their faces covered.
Blessing Egypt as one of the earliest to embrace Christianity, the Pope told the crowd: "True faith leads us to protect the rights of others with the same zeal and enthusiasm with which we defend our own."