Pope Francis' top aide said a propaganda video released by Islamic State group militants in the Philippines threatening the pontiff is worrying but notes Vatican security was already at a high level.
Secretary of State Cardinal Pietro Parolin, the Holy See's No. 2 official, said he has seen the video of militants desecrating Christian statues and threatening the pope by saying they'll come to Rome, as they tear in half photos of him and his predecessor, Pope Benedict XVI.
The video was mostly filmed in the Philippines, where ISIS has been clashing with government forces for control of the city of Marawi, MailOnline reported.
Parolin said: "Obviously, one cannot help but worry, above all for the senseless hatred that it is." But he said the Vatican has not added more measures to its already bolstered security.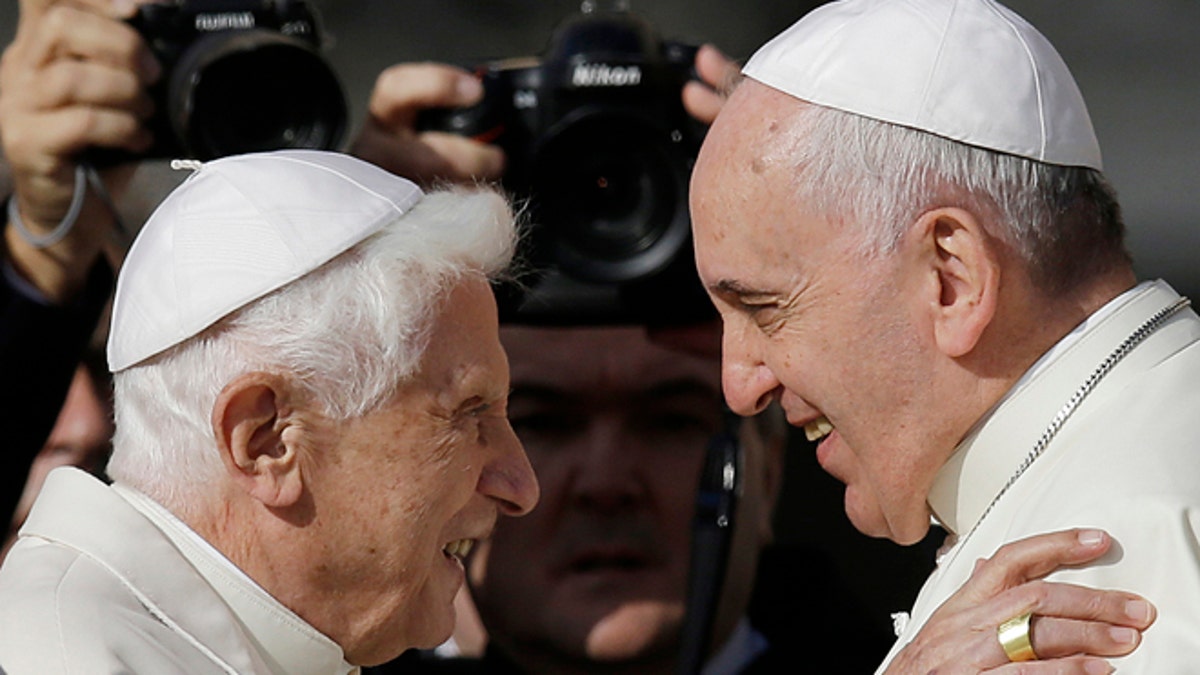 In the video, aimed at attacking Christianity, a narrator celebrates "the truthful soldiers of Mohammed" who are fighting in Asia. It shows them setting a church on fire.
The video also features ISIS militants wrecking decorations in a church, including statues of Jesus, Mary and St. Joseph.
"Remember this, you kuffar, we will be in Rome, we will be in Rome, inshallah," a supposed terrorist named "Abu Jindal" says to the camera.
Photos of Pope Francis and Pope Benedict XVI are shown being ripped in half.
"After all their efforts, it would be the religion of the cross that would be broken," the narrator says as footage of a church in flames rolls in the background. "The crusader's enmity toward the Muslims only served to embolden a generation of youth."
The propaganda was distributed by ISIS-aligned media organization Al Hayat. It also includes violent clips from fighting scenes in Marawi City – showing dead soldiers and jihadists shooting with AK-47s – while the narrator urges East Asian Muslims to come and "perform jihad," Catholic News Agency reported.
But despite the threatening ISIS propaganda, the Philippines government has tipped the scales against Islamic State militants in Marawi after retaking the city's grand mosque early Thursday, the Straits Times reported.
The mosque has been used by ISIS militants as a shelter, sniper's nest and a place to hold hostages. The army refrained from bombing the site due to its religious importance.
"The grand mosque is the biggest and is symbolic of the Islamic nature of the city itself because of its prominence. Having it under the hands of the government provides an impetus to symbolically say that we have captured the center of the city. … The enemy's world is getting smaller," Brig. Gen. Restituto Padilla told reporters, according to the Straits Times.
The Vatican, headquarters of the Catholic church, and Italy have been indicated previously as possible targets of Islamist extremism.
The Associated Press contributed to this report.