Pope Francis calls Argentine newsstand owner to cancel paper delivery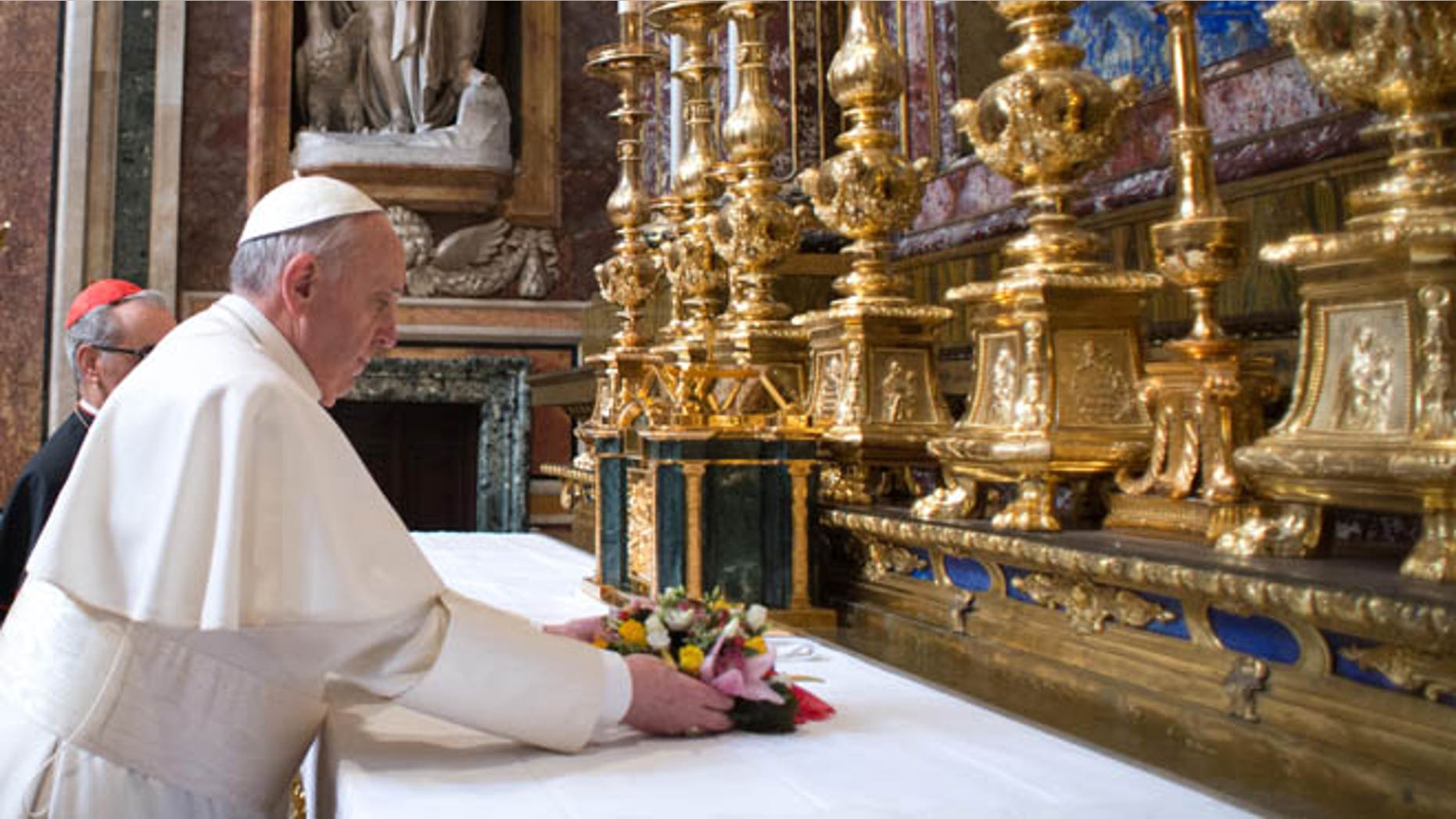 Newly-elected Pope Francis stunned Argentine the owner of a newsstand in Buenos Aires when he called to cancel his home newspaper delivery.
The Catholic News Agency reported that the newsstand owner's son, Daniel Del Regno, answered the phone on March 18 and thought someone was pulling a prank on him.
"Seriously, it's Jorge Bergoglio, I'm calling you from Rome," the Pope reportedly insisted.
In an interview with the Argentinean daily La Nación, Del Regno said he was in "shock" and "broke down in tears and didn't know what to say."
Before leaving for the papal conclave earlier this month, the former cardinal reportedly asked Del Regno to keep delivering the paper to his residence each day.
Before ending his conversation with Del Regno, the pope asked him for his prayers, according to the report.
"He thanked me for delivering the paper all this time and sent best wishes to my family," Del Regno told the paper.
In his first foreign policy address as pope on Friday, Francis called for more dialogue with Islam and offered an olive branch to China and other countries that don't have diplomatic relations with the Holy See.
Francis delivered his remarks in Italian rather than the traditional French — another indication that the Argentine-born pope is less than comfortable speaking languages other than Italian and his mother-tongue Spanish.
The occasion was an audience with ambassadors from the 180 countries that have diplomatic relations with the Holy See, in which Francis explained he would work for peace, the poor and to "build bridges" between peoples. He noted that even his title "pontiff" means bridge-builder.
Francis said it was important to intensify dialogue among different religions "particularly dialogue with Islam" and to deepen the church's outreach to atheists.
He also said he wanted to begin a "journey" with countries that don't yet have diplomatic relations with the Vatican.
Click here for more from the Catholic News Agency.
The Associated Press contributed to this report.