Police: Man who was deported in 2004 held in connection to 5 deaths in the Midwest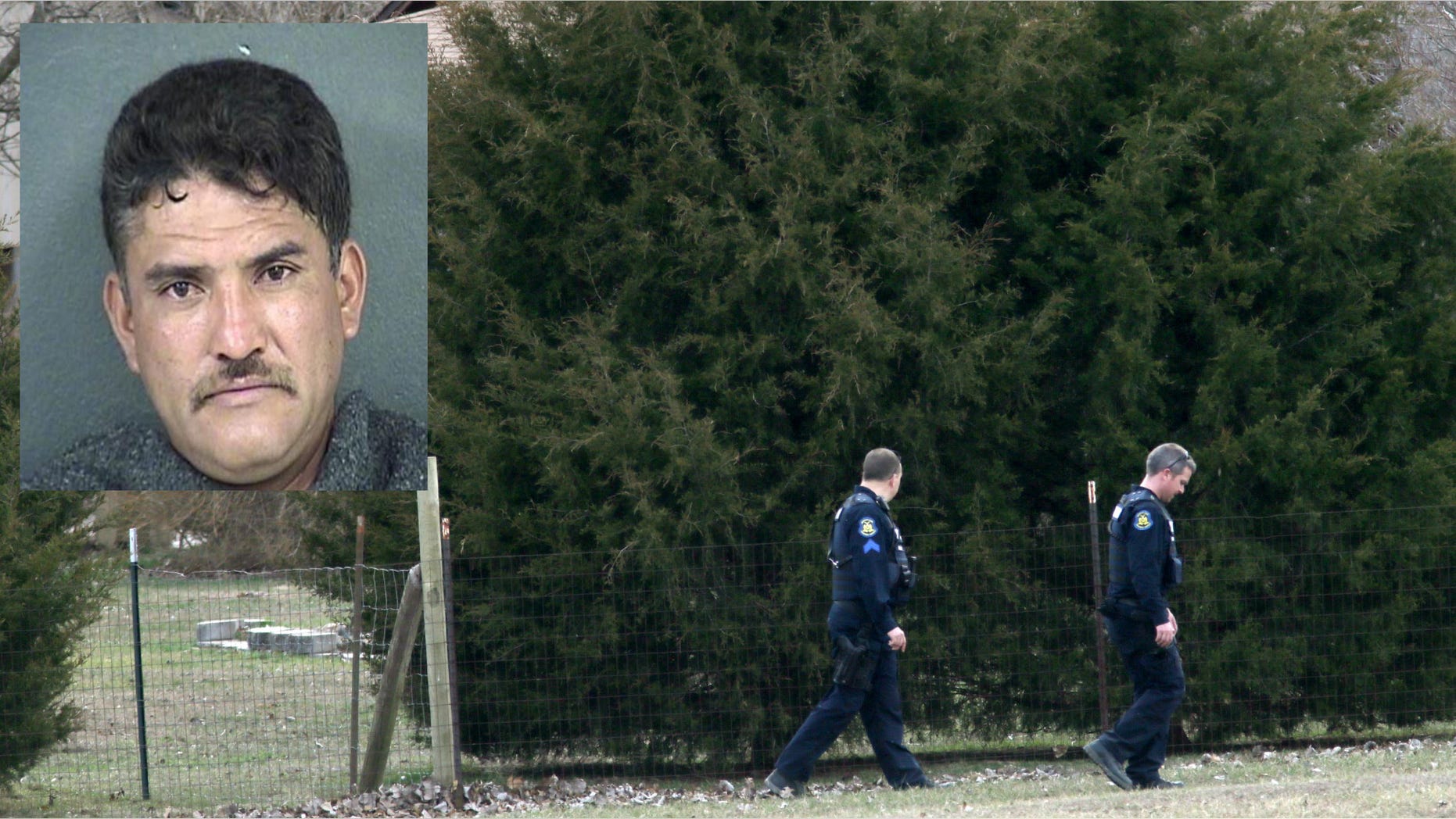 An extensive manhunt for a Mexican man who had been deported more than a decade ago and is now suspected of killing five people in Kansas and Missouri ended early Wednesday morning, authorities said.
Missouri Highway Patrol told reporters that Pablo Antonio Serrano-Vitorino, who had been living in the U.S. illegally for an undetermined amount of time, was arrested after he was found lying on a hill just north of Interstate 70 in Montgomery County, Missouri.
According to Kansas City Star, he was taken into custody near a McDonald's restaurant without trouble and no shots were fired.
"He looked exhausted," Sgt. James Hedrick told the newspaper.
Serrano-Vitorino is accused of fatally shooting four men late Monday night at his neighbor's home in Kansas City, Kansas. He was also wanted in connection with the shooting death of 49-year-old Randy Nordman in Montgomery County – more than 170 miles away from his home in Kansas.
The manhunt, which included helicopters, police dogs and at least one SWAT team, began late Monday after the first shooting. One of the four men managed to call police before he died, but it's unclear how the men knew each other or what may have prompted the shooting, Kansas City police officer Thomas Tomasic said.
Then on Tuesday, a truck Serrano-Vitorino was believed to be driving was found about 7 a.m. abandoned along I-70 in central Missouri, about 80 miles west of St. Louis.
About 25 minutes later, sheriff's deputies responded to a shooting about 5 miles away at a Montgomery County home and found the body of 49-year-old Nordman, according to the patrol. Highway Patrol Lt. Paul Reinsch said a witness who called 911 reported seeing a man running from Nordman's property, launching a manhunt of that area.
The patrol said Tuesday that Serrano-Vitorino was considered dangerous and may be armed with an AK-47.
Reinsch said investigators weren't aware of any connection between Serrano-Vitorino and Nordman, whose home is near his family's campground and a racetrack for remote-controlled cars.
Authorities haven't released the names of the four Kansas victims. Serrano-Vitorino was charged with four counts of first-degree murder in their killings, Wyandotte County District Attorney Jerome Gorman said.
U.S. Immigration and Customs Enforcement said in a statement Tuesday night that Serrano-Vitorino had been deported from the U.S. in April 2004 and illegally re-entered "on an unknown date." ICE said it would place a detainer on Serrano-Vitorino if he is taken into custody.
Based on reporting by the Associated Press.