'Pokemon Go' craze claims its first fatal victim in Guatemala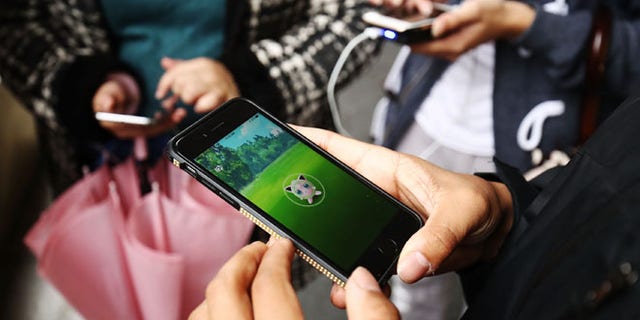 NEWYou can now listen to Fox News articles!
The growing "Pokemon Go" craze has claimed its first fatal victim.
According to reports, an 18-year-old playing the augmented reality game in Guatemala was ambushed and died after being shot.
Jerson Lopez de Leon was searching for the imaginary creatures on his cellphone with his cousin Daniel Moises Picen, 17, on a street in Chiquimula, about 120 miles south east of Guatemala City.
There are conflicting reports regarding the circumstances of the shooting.
According to The Independent, local police speculated that the attackers probably found the two teenagers using the popular app themselves — it has a location features that encourage people to go to specific areas or to locate players.
Meanwhile, The Mirror UK reported that the boys had been playing the game when they decided to break into a home to catch one of the virtual animals. According to this version, it was then that they were shot at.
Police reportedly found nearly 20 bullet casings near the boys and are looking for the occupants of a van that was seen fleeing from the scene.
Lopez de Leon later died in a hospital and his cousin was badly wounded.
"I don't know why my son left the house," his mother Rosalinda told The Independent. "He was already in bed when his cousin sent him a message asking him to go out and download a game a few blocks from the house."
Lopez de Leon's death appears to be the first one related to the "Pokemon Go" craze; however, police said nothing suggests that the game had any responsibility for what happened.
Since the game hit the web several weeks ago, there has been an increasing number of reports of trouble while search for Pokemon, including reports of people walking into traffic, falling off cliffs and even of people being robbed.
On Wednesday, police in Manchester, New Hampshire say a man was robbed at knife point while playing. They said the 24-year-old was walking on a bicycle path when he was approached by two men. One pulled out a knife and held it to the man's throat. The victim was told to give up his cellphone and wallet, which he did.
In Baltimore, another "Pokemon Go" player was trying to "catch them all" behind the wheel, but instead a city police officer's body camera caught him sideswiping a cruiser.
Police say the driver told police that he was looking down playing "Pokemon Go" on his cellphone when he hit the cruiser.
In the video, the driver steps out and shows the officer his phone, saying "That's what I get for playing this dumb ... game."
The Associated Press contributed to this report.
Like us on Facebook
Follow us on Twitter & Instagram