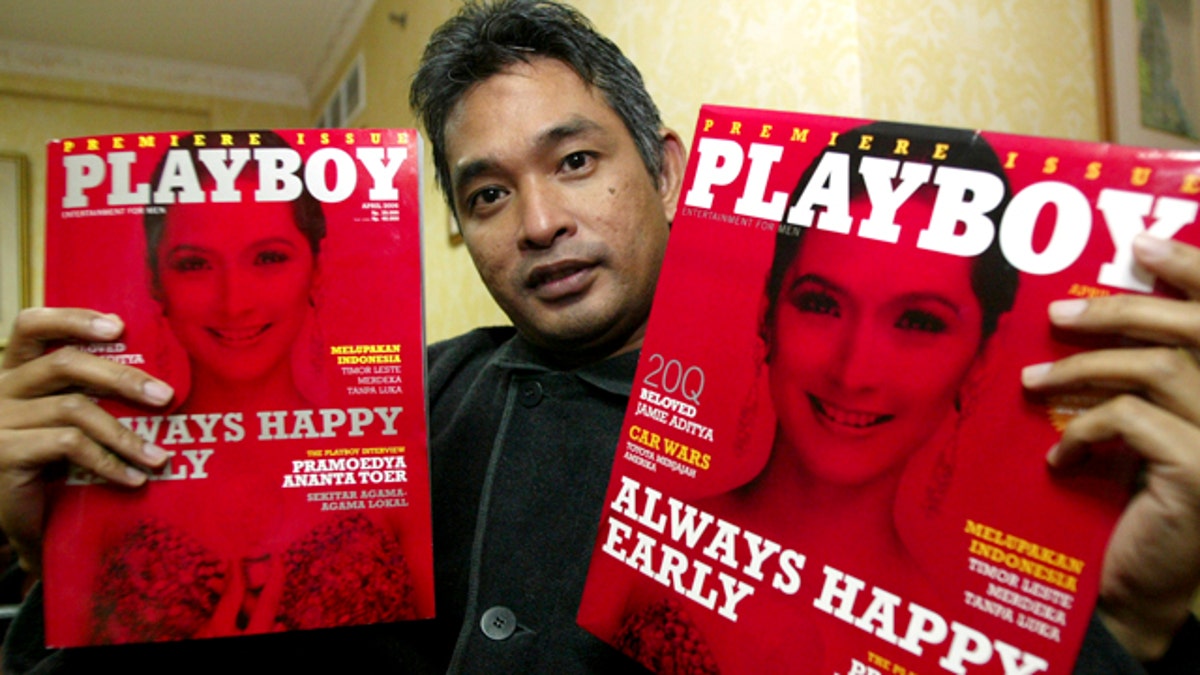 JAKARTA, Indonesia -- The former editor-in-chief of Playboy Indonesia began a two-year prison sentence Saturday for publishing pictures of scantily clothed women, riling free speech activists in the world's most populous Muslim nation.
Erwin Arnada, 47, did not speak as he was escorted from the prosecutor's detainee car under tight security at the Cipinang prison in the capital, Jakarta.
When the now-defunct Playboy Indonesia hit newsstands in 2006, Islamic hard-liners smashed its editorial offices and started legal proceedings against its top editor.
The magazine had photos of women in undergarments, occassionally with partially exposed breasts, but the pictures were less risque than some appearing in other magazines sold openly on street corners.
Hard-liners argued, however, the icon of American cultural influence was harmful to morals in the secular country of 210 million Muslims.
The Supreme Court found Arnada guilty of violating indecency laws during a closed-door session in August, overruling a 2007 acquittal by the South Jakarta District Court.
"This sets a bad precedent for freedom of expression," said rights activist Haris Azhar, adding it was a throwback to the dictatorship of Suharto, which ended in a wave of pro-democracy protests more than a decade ago.
"He's not a criminal," he said. "Look at the pictures ... the magazine was adapted so as not to offend our culture."
Indonesia has a vibrant free press and a long history of tolerance, though a small extremist fringe has become more vocal in recent years.
Members of the Islamic Defenders' Front, which has been known to attack bars, nightclubs and Western embassies, said they were happy to finally see Arnada where he belonged.
"The case will be a lesson for all that pornography has no place in Indonesia," said Soleh Mahmud, a spokesman for the group.
Velvet Silver Media held the license to publish Playboy in Indonesia but its offices have since shut down.