Pipe bomb blast injures at least 5 near Istanbul subway station, mayor says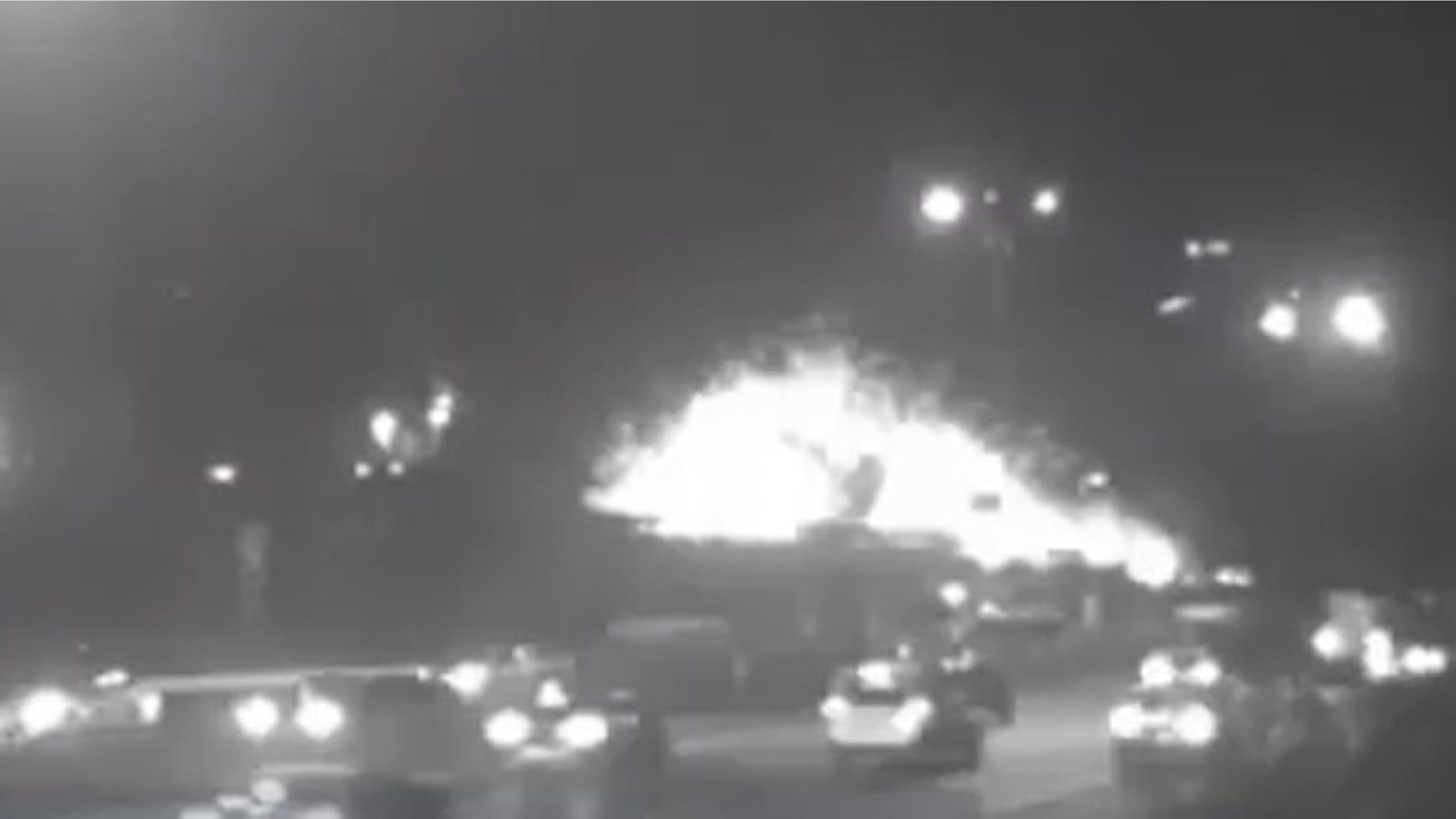 A pipe bomb explosion near a subway station in Istanbul Tuesday left at least five people injured, the mayor of a city district said.
Sky News reported that the explosion took place at an overpass in Istanbul's Bayrampasa district.
Atilla Aydiner, the mayor for Istanbul's Bayrampasa district, said the bomb was left on barriers on the overpass.
Earlier reports said the explosion might have been caused by a faulty transformer. Several ambulances were sent to the area.
The Istanbul mayor's office said subway services in Istanbul were halted on the entire network following the explosion.
It was not immediately clear who was behind the attack.
The Dogan news agency said the explosive was a hand-made cluster bomb. Dogan also obtained closed-circuit TV footage showing an explosion looking like a firework display in the night sky. The agency's footage also showed a white van on the overpass, with large holes in its windshield, apparently damaged in the explosion. The Anadolu Agency identified an injured person as a 36-year-old man and said he wasn't in serious condition. It wasn't immediately clear if he was in the vehicle at the time of the explosion.
Kurdish rebels fighting Turkey for autonomy in the mainly Kurdish southeast of the country have carried out bombings in Istanbul in the past. Fighting between rebels belonging to the Kurdistan Workers' Party, or PKK, and government forces flared up again in July, killing hundreds of people and derailing a fragile peace process with the Kurds.
Two suicide bombings, blamed on a local cell of the Islamic State group, killed 130 people in a town near the border with Syria in July, and in the capital, Ankara, in October. A banned left-wing group is also active in Istanbul.
The Associated Press contributed to this report.