Philippines seizes 15 paintings from Marcos family, part of alleged ill-gotten wealth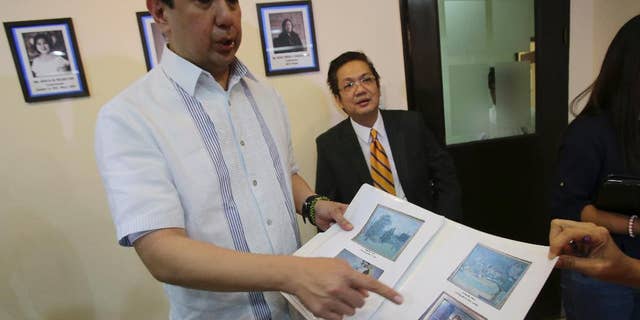 MANILA, Philippines – An official says the Philippine government has seized 15 paintings from the former home of late dictator Ferdinand Marcos, part of efforts to recover 156 artworks included in his alleged ill-gotten wealth.
The head of the agency tasked to recover wealth amassed by Marcos during his 20-year rule said Wednesday that the paintings were recovered from his old residence in San Juan city, part of metropolitan Manila.
Andres Bautista said court sheriffs also tried Tuesday to seize paintings from a condominium belonging to Marcos' widow, Imelda. He said they were kept waiting outside for an hour, and when they entered they saw her crying and found only empty walls and hooks that once held paintings.
The 156 paintings reportedly include ones by Van Gogh, Monet, Gauguin and Michelangelo.