Philippine President Rodrigo Duterte under fire after calling God 'stupid'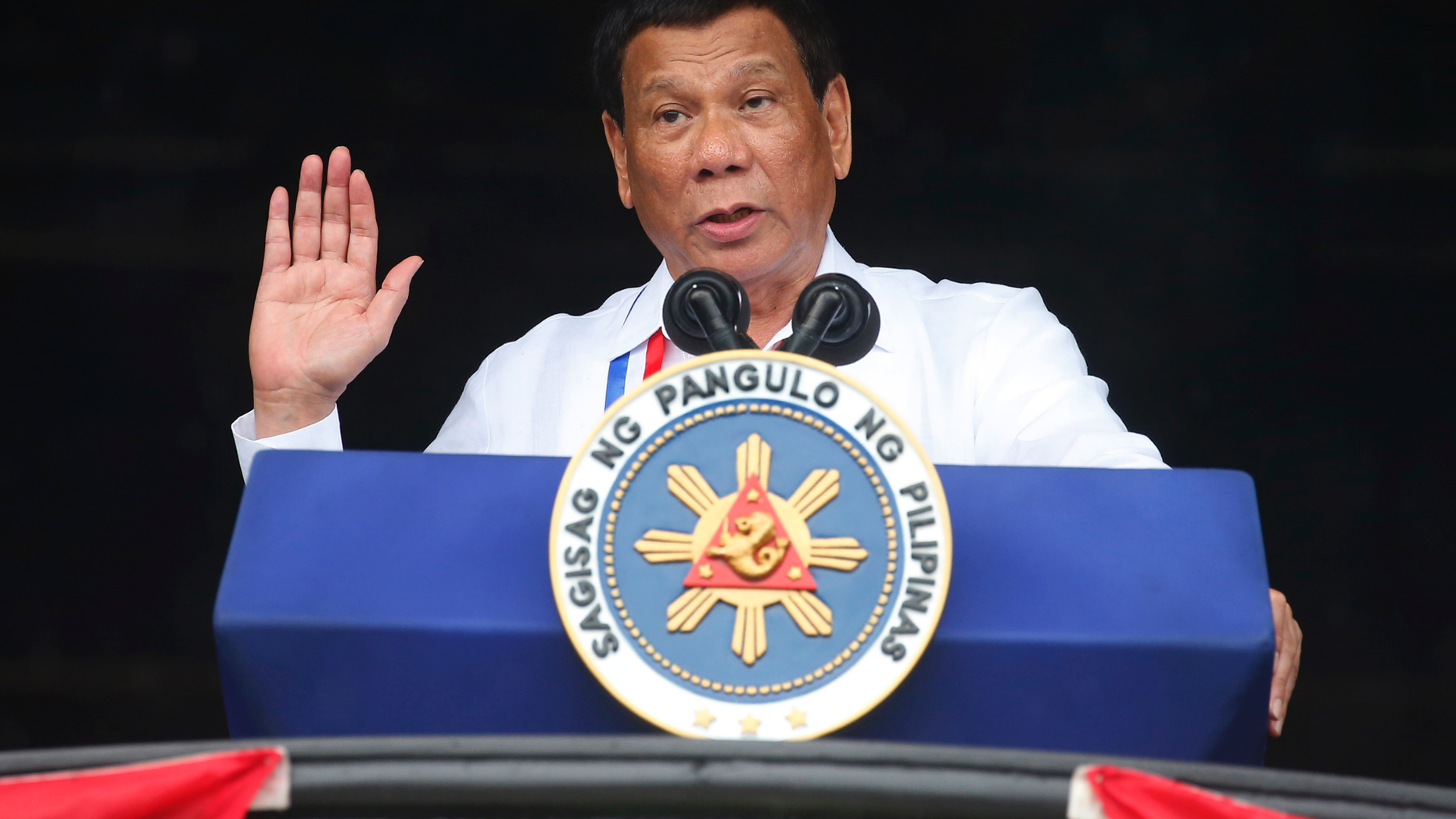 Philippine President Rodrigo Duterte was heavily criticized after he referred to God as "stupid" in a televised speech in Davao on Friday.
Duterte, 73, questioned the Biblical story of Adam and Eve in his speech and asked why God created them only to allow them to succumb to temptation that destroyed their purity. The BBC reported more than 90 percent of the country's citizens are Christian with many being Catholic.
"Who is this stupid God? This son of a b---- is then really stupid," Duterte said. "How can you rationalize a God? Do you believe?"
SEARCH FOR YOUTH SOCCER TEAM TRAPPED IN THAILAND CAVE COMPLICATED BY MORE FLOODING
Duterte lamented that Adam and Eve's sin in Christian theology resulted in all the faithful falling from divine grace.
"You were not involved but now you're stained with an original sins ... What kind of a religion is that? That's what I can't accept, very stupid proposition," he said.
Following Duterte's remarks, many Catholic leaders spoke out condemning the his statement.
Arturo Bastes, a Catholic bishop, called Duterte a "madman" and urged Filipinos to pray for an end to Duterte's "blasphemous utterances and dictatorial tendencies."
"Duterte's tirade against God and the Bible reveals again that he is a psychological freak, a psychopath, an abnormal mind who should have not been elected as president of our civilized and Christian nation," Bastes said.
FRENCH PRESIDENT PAYS CALL ON POPE FRANCIS AT VATICAN 
Ruperto Santos, another bishop, also said the president crossed a line with his remarks.
Duterte's spokesman defended his remarks, saying the president has the right to express his opinion on religion and cited his previous disclosure that he was once sexually abused as a student by a priest.
Duterte stressed that right in another speech Monday. "Why do you bind me with something very stupid? I was given my own mind by God."
This was not the first time Duterte shocked Catholics with his remarks. In 2015, he cursed visiting Pope Francis for having triggered a large amount of traffic in Manila, the capital of the Philippines. He later apologized, but has repeatedly lashed out at bishops and the dominant Catholic Church, which has criticized his bloody crackdown on illegal drugs.
The Associated Press contributed to this report.