Philippine president gives rebels deadline to declare truce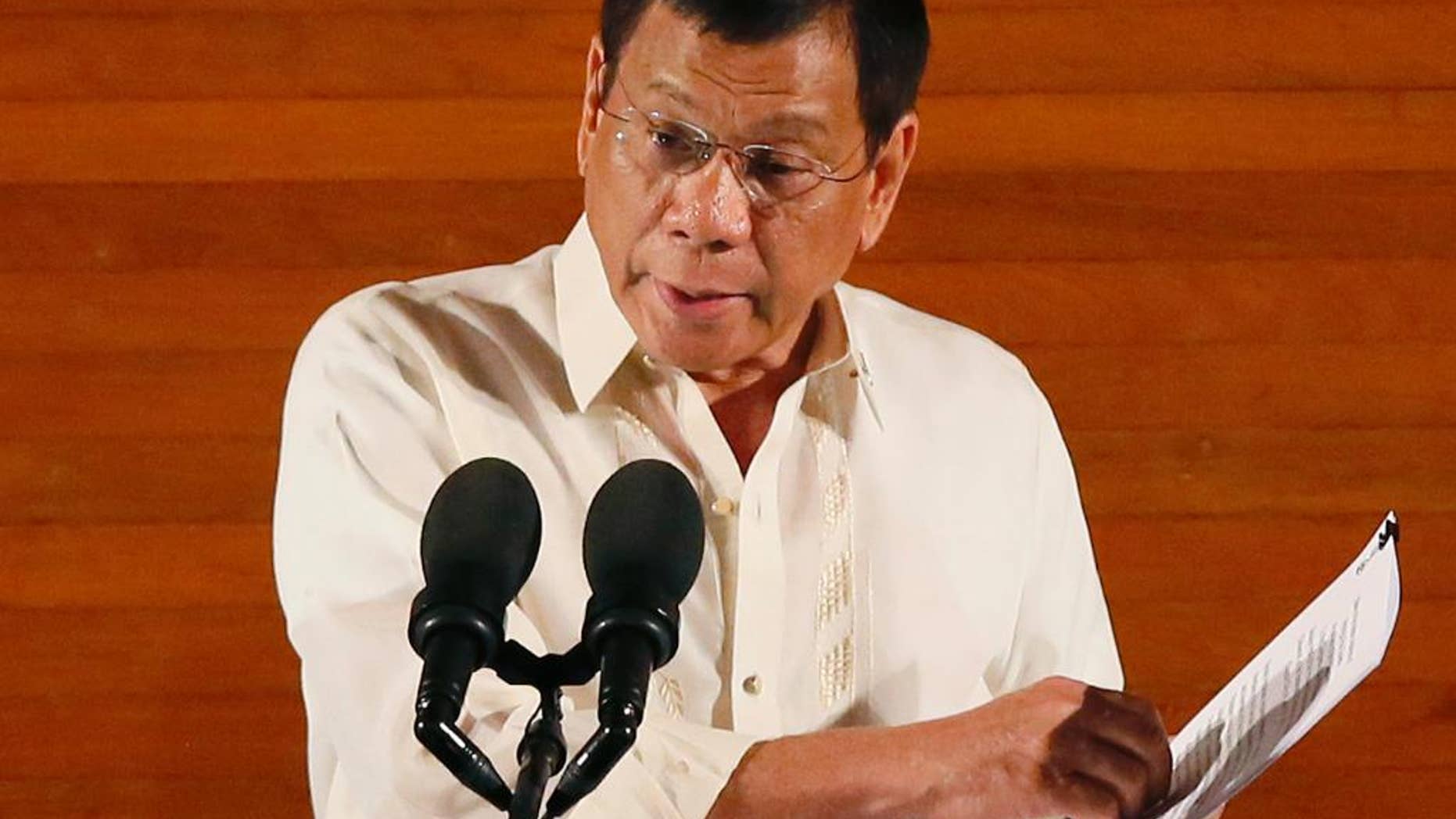 MANILA, Philippines – Philippine President Rodrigo Duterte has given communist guerrillas an ultimatum to declare their readiness to declare a cease-fire to match his truce declaration following a rebel attack that killed a government militiaman.
Duterte says he will scuttle his ceasefire order, which he made Monday, if New People's Army guerrillas will not declare their readiness to match it with their own truce by 5 p.m. Saturday. He initially threatened to withdraw his cease-fire order by Friday but extended his deadline after the rebels said they were investigating the guerrilla attack.
The president announced the new deadline after expressing outrage over the killing of the militiaman and the wounding of four others in a rebel ambush Wednesday in southern Davao del Norte province, where he flew to visit the militiaman's wake.