Peruvian Doctor Among Victims Killed In Kenyan Mall Massacre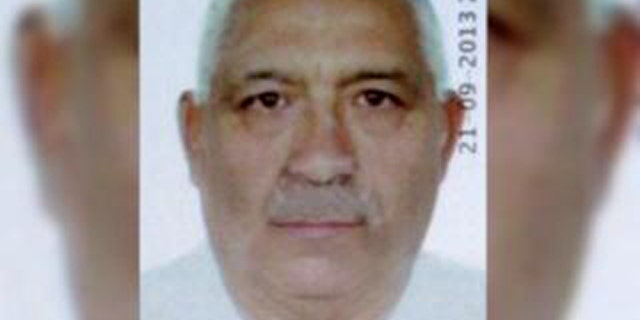 A Peruvian medical doctor is among the dozens of victims killed during the mall massacre in Kenya over the weekend.
Juan José Ortiz Iruri, a 68-year-old retired tropical disease specialist for UNICEF, was at the Westgate mall in Nairobi with his 13-year-old daughter, Juanita, when the shooting broke out.
Ortiz was shot and pronounced dead on the scene. In an interview with Peruvian radio RPP Noticias, his son Ricardo Ortiz said his sister suffered a hand injury but is out of danger.
"The version from my sister is that sadly my father fell to the floor and showed no signs of life.
Militants with al-Shabab, a Somali group with ties to Al Qaeda, stormed the shopping mall Sunday from two sides, throwing grenades and firing on civilians killing at least 62 people. More than 170 people have been injured.
Kenyan security forces on Monday seized control of the shopping mall, but officials said some assailants remained hidden inside stores.
According to UNICEF and Peruvian Foreign Ministry spokesman Alejandro Neyra, Ortiz Iruri had lived 25 years in Africa and worked in Kenya, Zimbabwe and Liberia.
His brother Fabio Milton Antezana told RPP Noticias that his brother had recently retired from medical practice and had returned to the Kenyan capital to complete some errands before moving to Liverpool, England, where he had been hired to teach at the Liverpool School of Tropical Medicine.
According to the English news website Click Liverpool, Ortiz Iruri was going to start at the post of senior technical advisor at the Centre for Maternal and Newborn Health (CMNH) later this week.
Professor Nynke van den Broek, head of CMNH, told the English website: "All at CMNH have been affected by Juan's death under such shocking circumstances. He had dedicated his professional like to improving health systems in Africa and Asia, particularly in the area of maternal, child and newborn health."
Van den Broek said they were looking forward to welcoming him as a full-time member later this week.
"His loss will be felt by us all both professionally and personally," she said.
According to RPP, two of Ortiz Iruri's children, one living in Australia and the other in Denmark, were traveling to Kenya to claim their father's body.
The Associated Press contributed to this report.
Follow us on twitter.com/foxnewslatino
Like us at facebook.com/foxnewslatino