Peru names ambassador to Canada its new president after leader exits under corruption cloud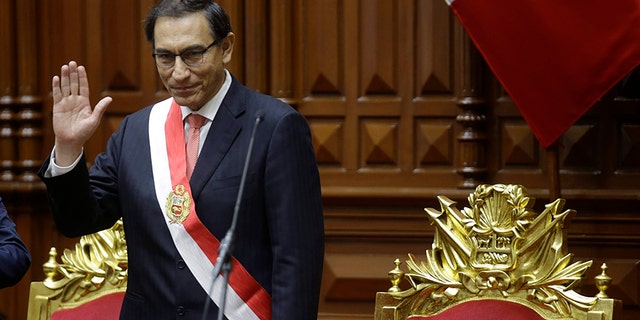 Just hours after Peruvian legislators voted to accept the resignation of President Pedro Pablo Kuczynski, 79, over accusations of corruption, the country's ambassador to Canada was sworn in as the new president.
Martin Vizcarra, 55, took the oath of office Friday after flying in from Canada. He was welcomed at the airport with a large cake, a marching band and supporters carrying signs that read, "Peru is with Vizcarra."
Despite the show of support, Vizcarra is not known by most of the country. A poll taken in March showed that 81 percent of Peruvians did not recognize his name.
While Vizcarra is expected to continue Kuczynski's pro-business agenda, he will face a tough challenge building consensus with a hostile congress and growing public anger at Peru's political class. Protesters scuffled with police Thursday night while calling for new elections for both the president and congress.
Ousted President Kuczynski was voted out in a 105-12 tally. Kuczyski threatened to withdraw is resignation offer earlier because the proposed congressional resolution accused him of "betraying the fatherland," something he would have to admit if he accepted.
The language was ultimately removed.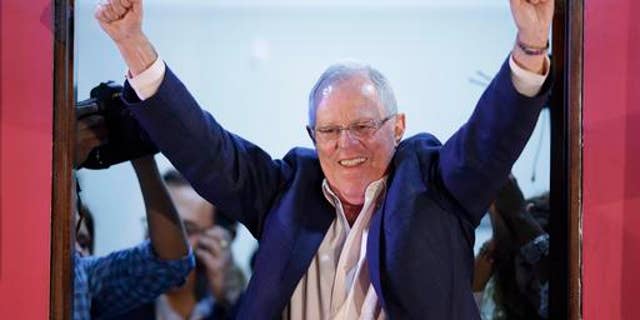 Kuczynski's downfall was his association with Odebrecht, the Brazilian construction giant that has admitted to spreading some $800 million in bribes to officials across Latin America, including $29 million in Peru.
He has denied any wrongdoing.
The new president's first test on the international stage will come in three weeks when he is expected to host President Donald Trump and other Western Hemisphere leaders at the Summit of the Americas in Lima.
The Associated Press contributed to this report.