Peru Evacuates 28,000 Llamas, Alpacas From Active Volcano Area In The South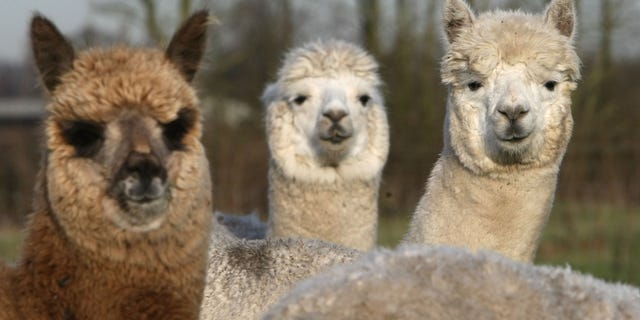 Lima (EFE) – Peruvian authorities organized the moving of 28,000 camelids – alpacas and llamas – of the herds that live around the Ubinas volcano in the southeastern region of Moquegua, because of the seismic activity that has covered their pastures in ash.
The director of the state Agrorural program, Alvaro Quiñe, told the official news agency Andina that the Agriculture Ministry is prepared to move the camelids to safer areas lower down the mountains.
Volcanic ash has affected some 1,038 people in the districts of Ubinas in Moquegua and of San Juan de Tarucani in the Arequipa region, as well 908 hectares (2,242 acres) of cropland and 28,000 animals unable to find natural grazing in the area, according to the latest report from emergency management services.
Emergency management teams and local authorities evacuated 100 families from Moquegua and Arequipa to temporary shelters and treated 40 people for conjunctivitis, respiratory problems and stomach illness.
The Agriculture Ministry plans to distribute 60 tons of feed for the animals, while the Moquegua regional government will come up with an additional 20 tons.
The mayor of San Juan de Tarucani, Floro Choque, told the Andina news agency that the evacuated local stockmen can drive their livestock to pasture during the day and then return to the shelter.
The head of Peru's Geophysical Institute in Arequipa, Orlando Macedo, said on Friday that in recent days the eruptions have become more frequent and with greater intensity, and that one of the volcanic explosions last Sunday reached a height of 5,500 meters (18,000 feet).
Ubinas is considered the most active volcano in Peru for its fumaroles and moderate eruptions, which have been recorded since 1550.
Follow us on twitter.com/foxnewslatino
Like us at facebook.com/foxnewslatino