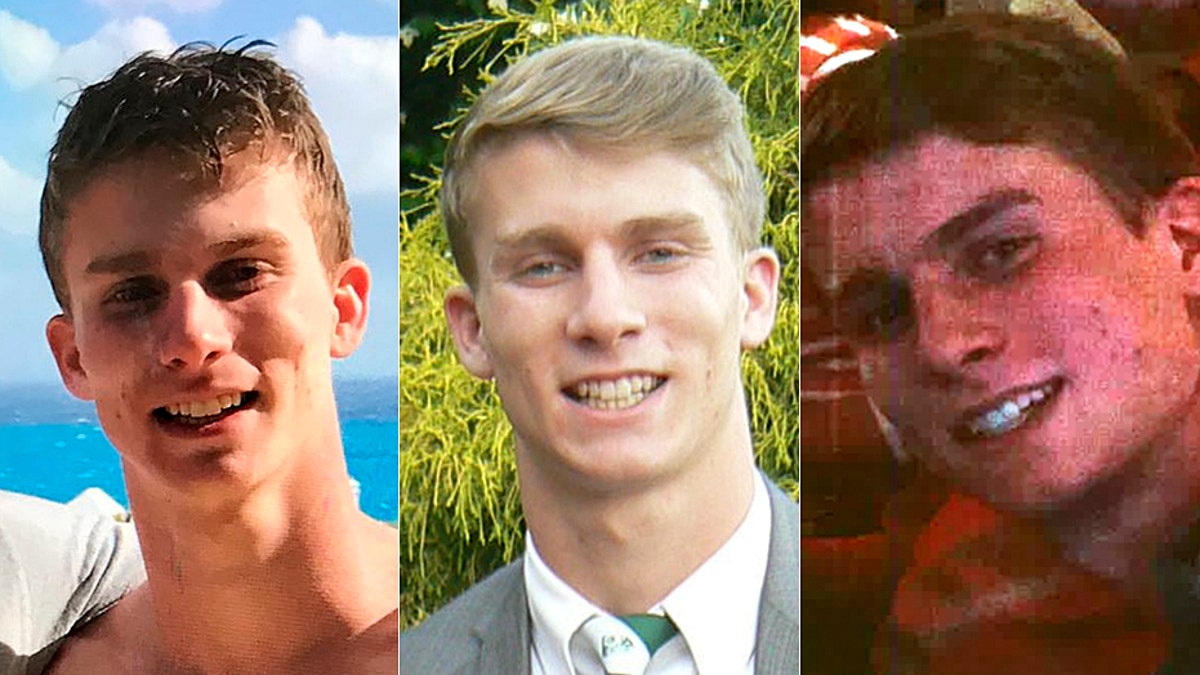 Officials in Bermuda on Tuesday revealed new details about a missing U.S. college student's disappearance after his body was found Monday night at the bottom of a "significant drop" on the British island territory.
Mark Dombroski, 19, was found dead in Bermuda after disappearing around midnight on Sunday, the Bermuda Police Service said. Dombroski had traveled to the island to compete in a tournament with the Saint Joseph's University rugby team.
Sean Field-Lament, superintendent of the police unit, said Tuesday during a news conference that security camera footage captured Dombroski "walking alone" around 1:30 a.m. Sunday along a road in Devonshire, "immediately south to where his body was found."
His body, along with his wallet and cell phone, was found "near the base of a significant drop" at Fort Prospect in a wooded area known as The Arboretum.
The superintendent added that recent posts on social media speculating Dombroski's body was found bound or tied up are false, and that officials are awaiting a forensic pathologist's report regarding injuries the college freshman may have sustained in the drop.
The owner of The Dog House, the bar Dombroski was last seen at on Sunday night, told The Associated Press the rugby player "was not sober, but was not intoxicated" before he went missing.
Frank Arnold said that Dombroski's parents, who traveled to Bermuda with their two other sons, had been to the bar to watch hours of surveillance footage.
Investigators have said that they aren't ruling out foul play in Dombroski's death, and officials are still looking for witnesses or others who have information on Dombroski "no matter how insignificant."
Anyone with information is asked to contact the Bermuda Police Service.
The Associated Press contributed to this report.