Partner of Guardian reporter working with Snowden detained at London airport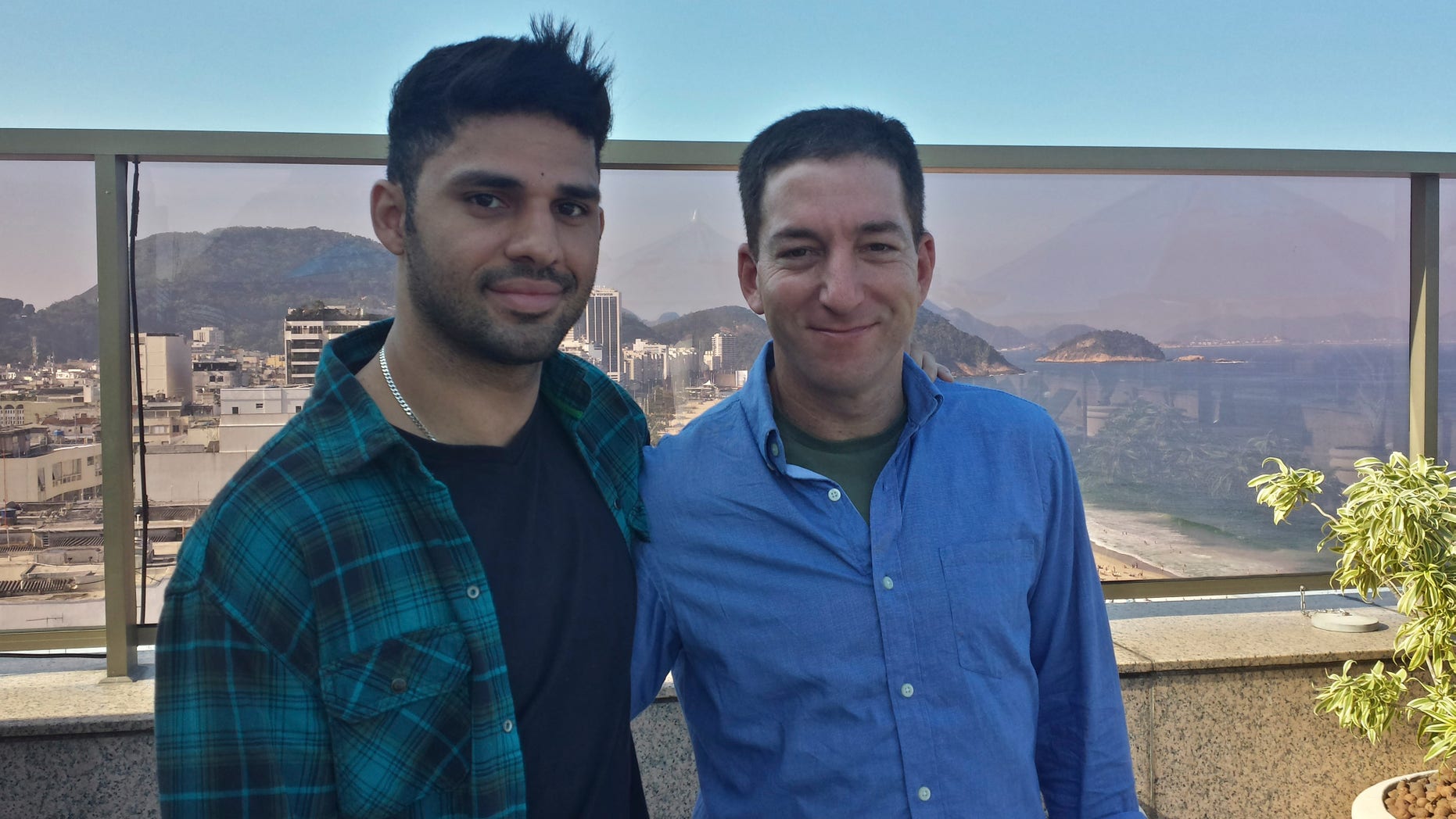 The partner of Glenn Greenwald -- the American journalist who published stories based on documents from former National Security Agency leaker Edward Snowden -- was held for nearly nine hours by British authorities while traveling through London's Heathrow Airport Sunday.
Greenwald's partner, David Miranda, was trying to get home to Rio de Janeiro when he was stopped by airport authorities, the Guardian reported. Authorities told him he would be questioned under Schedule 7 of Britain's 2000 Terrorism Act -- which allows officers to stop, search, question and detain individuals at airports, border areas and ports to determine if they are involved in terrorist acts.
Miranda, 28, was held for almost nine hours -- the maximum the law allows -- before he was released without charge. But officials took his electronic equipment, including his cellphone, camera, laptop, memory sticks, DVDs and games.
According to Britain's Home Office statistics, fewer than 3 of every 10,000 people passing through British borders are detained under Schedule 7. More than 97 percent of those are questioned for less than an hour, according to a Reuters report.
Greenwald and Miranda live together in Brazil. Greenwald has written a series of stories for the Guardian revealing details about the NSA's surveillance programs and electronic surveillance at Britain's Government Communications Headquarters (GCHQ) based on files he received from Snowden. Snowden faces criminal charges in the U.S. but has been granted temporary asylum in Russia.
Reacting to Miranda's ordeal, Greenwald told the Guardian he will "write much more aggressively than before" and plans to publish many more of Snowden's documents.
"This is a profound attack on press freedoms and the newsgathering process," Greenwald said. "To detain my partner for a full nine hours while denying him a lawyer, and then seize large amounts of his possessions, is clearly intended to send a message of intimidation to those of us who have been reporting on the NSA and GCHQ. The actions of the UK pose a serious threat to journalists everywhere."
"I'm going to publish many more things about England, as well. I have many documents about the system of espionage of England, and now my focus will be there, too," Greenwald added.
"We were dismayed that the partner of a Guardian journalist who has been writing about the security services was detained for nearly nine hours while passing through Heathrow Airport. We are urgently seeking clarification from the British authorities," a Guardian spokesperson said.
White House spokesman Josh Earnest told reporters Monday that the British government gave the U.S. notice that London police intended to question Miranda, but the U.S. did not request his detention.
"This is a decision made by the British government, not at the request or with the involvement of the U.S. government," Earnest said at a press briefing.
British authorities came under fire Monday as media and politicians demanded an explanation for using  anti-terrorism powers to detain Miranda.
One Labor Party representative suggested that misusing an anti-terrorism law could undermine public support for those powers, Reuters reported.
"This has caused considerable consternation and swift answers are needed,'' said Yvette Cooper, the Labor party's spokeswoman on interior affairs, in a statement.
The UK's Home Office, or interior ministry, said the detention was an operational police matter, but police would not provide any details beyond confirming the detention.
"David's detention was unlawful and inexcusable. He was detained under a law that violates any principle of fairness and his detention shows how the law can be abused for petty, vindictive reasons," Widney Brown, Amnesty International's senior director of international law and policy, told the Guardian.
Click for more from The Guardian. 
Reuters contributed to this report.