Partial Victory For Aaron Hernandez: Judge Denies Prosecutors Access To Jailhouse Recordings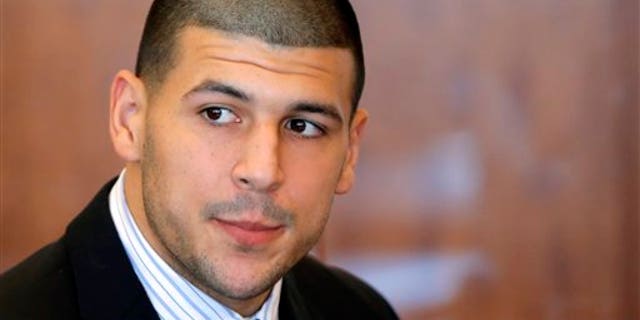 FALL RIVER, Mass. – A request by prosecutors to obtain official copies of Aaron Hernandez's jailhouse recordings was denied during a pre-trial conference Friday.
The ex-NFL star's lawyers criticized the request for Hernandez's jailhouse phone calls, calling the motion "grossly overboard" and a "massive fishing expedition."
Prosecutors said they already had some of the recordings and the judge appeared to be upset those calls were not turned over to the defense. They were told to turn over those recordings to Hernandez's lawyers by Monday.
In previously filed court documents, prosecutors alleged Hernandez spoke in "coded messages" and discussed his belief about his criminal liability. Prosecutors also wanted the judge to order the Bristol County sheriff to turn over records of visits related to Hernandez's jailhouse visitors.
Prosecutors can request copies of the recordings, just not through a court order at this time.
A request by the defense for the state to go on the record and say whether or not they allege Hernandez fired the shot that killed Lloyd was also denied.
Also in court Friday, Hernandez's lawyer noted in court that the state believes Hernandez was with Odin Lloyd and one other person, identified only as "Olivares," at Rumor night club two nights prior to Lloyd's death. FOX 25's Ted Daniel noted this is the first time he has heard anyone in court mention a third person being with them that night.
Hernandez has pleaded not guilty to murder in the death last summer of Odin Lloyd, a 27-year-old Boston man who was dating the sister of Hernandez's fiancee.
Four others, including his fiancee and cousin, have also been charged in connection with the case.
For more go to Myfoxboston.com.
Follow us on twitter.com/foxnewslatino
Like us at facebook.com/foxnewslatino