Parents outraged after children forced to drop pants when feces found on gym floor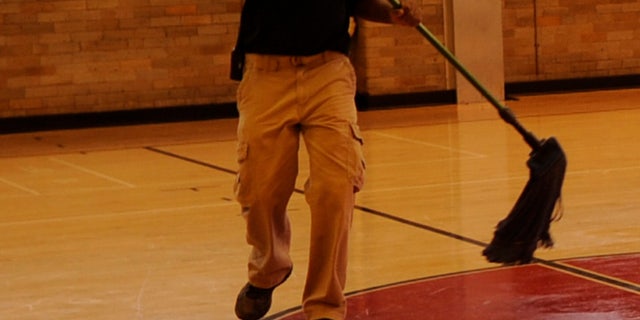 Parents at a central Texas school district are outraged after staff members forced elementary school students to drop their pants because feces had been found on the gym floor.
The Gustine school had been trying to investigate how the poop ended up on the floor. So the teachers took girls to one room and boys to another and asked them to lower their pants in what parents are describing as a partial strip search, Maria Medina told WFAA-TV.
"I felt uncomfortable, and I didn't want to do it," 11-year-old Eliza Medina told the TV station. "I felt like they violated my privacy … I was told I had to because all the kids had to."
Superintendent Ken Baugh says he does not condone the search and that partially strip-searching students went too far. He says the district is investigating.
"That's not appropriate, and we do not condone that," he said.
Gustine, with a population of about 460, is located 90 miles southwest of Fort Worth.
The Associated Press contributed to this report.
Like us on Facebook
Follow us on Twitter & Instagram