Panama Police Make Massive Heroin Seizure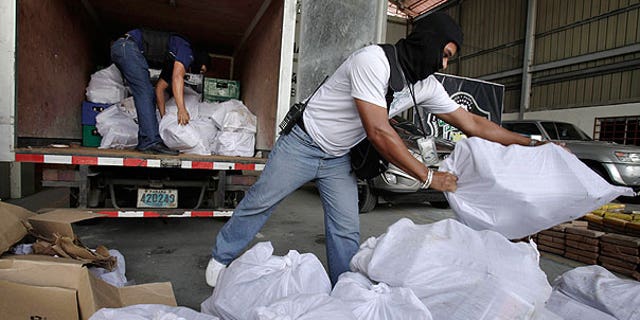 PANAMA CITY – Panamanian police seized more than half a ton of heroin on the Caribbean coast, the largest seizure of the drug in the country's history, an official said Monday.
. Anti-drug prosecutor Javier Caraballo said police found the heroin inside an abandoned truck parked along a road in the remote coastal town of Gobea on Saturday. The drug was in 639 packages each package apparently weighing about one kilogram.
. The shipment originated in South America and was heading to North America, Caraballo said without giving any more details.
. Drug gangs are active in most of Central America and are increasingly using the region to ship drugs and launder money.
. Caraballo said authorities are still investigating whether the large heroin shipment is an isolated case or if drug traffickers are changing their way of trafficking drug, which in the region is usually done by people taping small packages to their bodies.
. The heroin seizure is the largest in Panama and in all of Central America where authorities seized 123 kilograms (270 pounds) in 2009, according to the latest available data from the United Nation's World Drug Report.
>
>