Pakistan overturns prison sentence for doctor who helped CIA get Bin Laden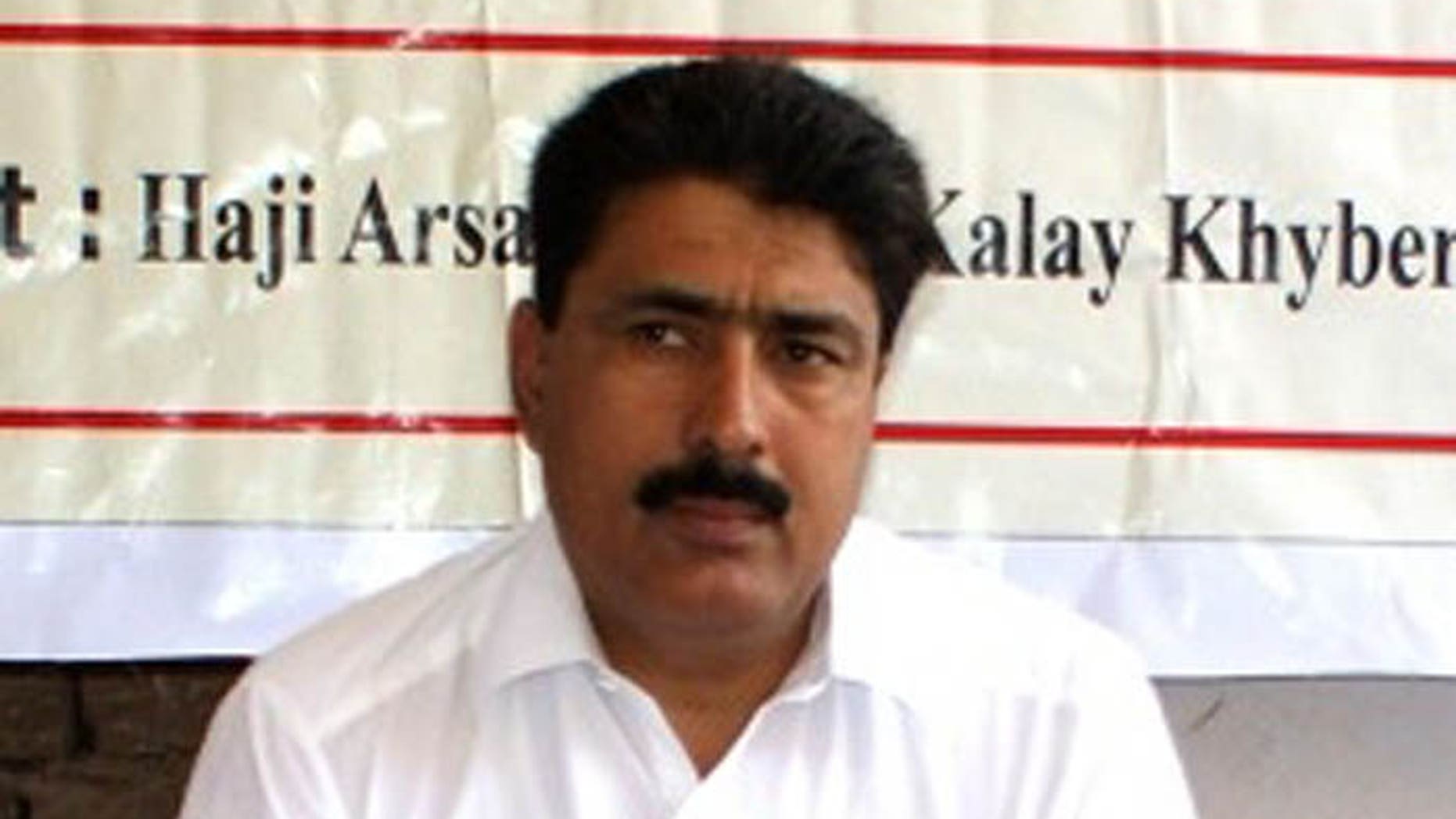 The 33-year prison sentence of a Pakistani doctor who helped the CIA locate Usama bin Laden has been overturned and a retrial has been ordered.
Government administrator Feroz Shah said a senior judicial official, Sahibzada Mohammad Anis, issued the ruling Thursday because the person who originally sentenced doctor Shakil Afridi was not authorized to hear the case.
Afridi, who was convicted in May 2012 of conspiring with Islamic militants in Pakistan's Khyber tribal area for giving them money and medical treatment, will reportedly remain imprisoned at Peshawar Central jail until the retrial is concluded. No date has been set, BBC reports.
Afridi's family and the militants have denied the allegation. Afridi was tried under the Frontier Crimes Regulations, the set of laws that govern Pakistan's semiautonomous tribal region. Anis, who ordered a retrial, is a commissioner under the regulations.
In June, Pakistani regional officials lifted a ban on relatives and lawyers visiting Afridi. The surprise move came came after U.S. Special Envoy for Afghanistan and Pakistan James Dobbin met with Pakistani leaders. Family members, who have long expressed concerns for Afridi's health and safety, and legal representatives, who have been cut off from their client, will now be able to see him once a month.
"I am very happy, and will go to see my brother next week," Jamil Afridi, who has appealed to the government and courts for access to his brother, told FoxNews.com in June.
Afridi had been kept isolated for nearly nine months since he spoke exclusively from inside the jail to Fox News, detailing his affection for America and his capture by Pakistan's spy agency following the Navy SEAL raid that killed Bin Laden in Abbottabad in May 2011.
Following that interview, authorities revoked several privileges from Afridi and barred his lawyers and family members from visits. Two prison guards were arrested and a senior prison official was sacked for allegedly providing Afridi cellphones.
An official requesting anonymity who spoke to Afridi's lawyer said a notification of the change had been sent from the Home and Tribal Affair's department to prison officials. Jamil Afridi, however, said he hadn't received an official notice.
"I haven't received anything in writing, but am told that only I will be allowed in to see him," the imprisoned man's brother said in June. Afridi said he believes it was a combined effort of his appeal to Pakistan's chief justice, foreign media and his brother's many U.S. supporters.
FoxNews.com's Sib Kaifee and The Associated Press contributed to this report.