Pablo Escobar's Miami Beach mansion, a local legend, set to be demolished Tuesday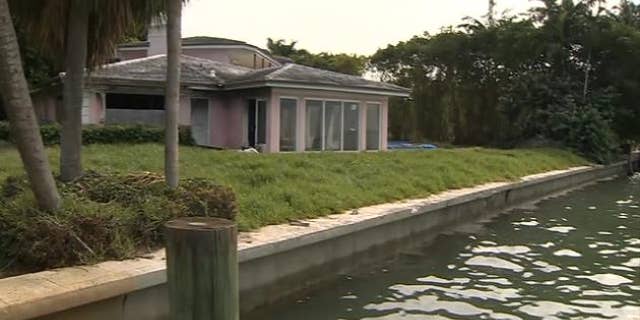 A mansion once owned by late Colombian drug lord Pablo Escobar in Miami Beach is being razed to the ground Tuesday, an infamous landmark believed to have served as a distribution hub or at the very least a hideout for his men.
The waterfront pink property, seized by the government in 1987, is now owned by local entrepreneur Christian de Berdouare, who acquired it in 2014.
He said he wants to build a more modern home on the site, which sat abandoned for years. All that will be left of Escobar's former home will be a single banyan tree.
Before demolishing it, de Berdouare hired professional treasure hunters to comb the 7,336-square-foot plot of land with metal detectors, magnetometers, electric saws and other tools in search for hidden bundles of cash, or possibly the remains of victims from the drug lord's brutal reign.
"We want to close a very dark chapter in the history of Miami," said de Berdouare's wife, journalist Jennifer Valoppi, to the Miami Herald . "We want to erase those memories and create something new and inspiring."
The mansion, which was built in 1948, features four bedrooms, six bathrooms, a pool and garage as well as a marina, 150 feet of frontage on Biscayne Bay and views of downtown Miami.
The new owners say they are not sure whether they will move into the property once the new home is completed or put it on the market. ONE Sotheby's International Realty has put the value of the future mansion at $21 million.
"We own three properties on this street," de Berdouares said. "Depending on which one sells, we might move to this one when it's ready."
Like us on Facebook
Follow us on Twitter & Instagram