Our American Dream: Start-up guru Manny Fernandez connects entrepreneurs to investors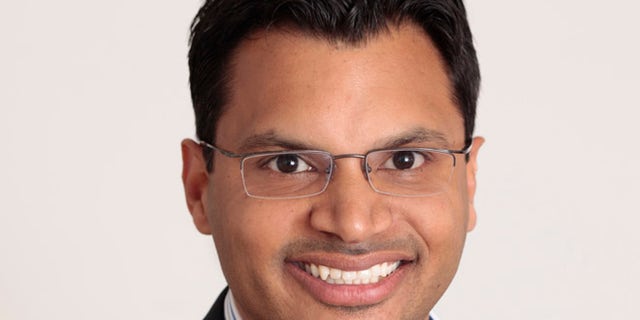 Manny Fernandez began his endeavors in investment when he was only 20 years old. Unafraid to take a financial leap of faith, he started by buying an investment property in Sacramento, California. The seed money came friends and family.
Fox News Latino spoke to Fernandez, now 39, while he was in Israel with a delegation to see first-hand the start-up scene there and to meet with the U.S. ambassador. Fernandez pointed out that the largest equity crowd-funding platform, OurCrowd, is based in Israel.
A quiet and thoughtful speaker, Fernandez warned that our conversation might be challenging, as he was staying on a farm and some of the animals could be heard in the background.
Born in Oahu, Hawaii, to Puerto Rican parents, Fernandez went to Drexel University as an undergraduate and Stanford for graduate school.
He's a best-selling author of the book, "How to Make Money Investing in Pre-IPO Stocks," and the No. 1 most-viewed YouTube video on equity crowdfunding.
"My start came after the largest land developer in Sacramento backed me on a project. I was involved in the Hispanic Chamber of Commerce. I called him, and asked if I could help him, because I couldn't pay for a ticket to a fundraiser where he was going to be. He allowed me in, and I did some research about him – ultimately it was a referral from my personal network," Fernandez told Fox News Latino.
"The secret is, and this is used by people in Silicon Valley every day, go to your own contacts first. Ask them to refer you to the people who you want to meet, and those people, who could be possible investors, will take your meetings because they have some connection to you and they trust you," he told FNL.
Almost 20 years later, Fernandez is the co-founder and CEO of the recently-launched equity crowd-funding platform DreamFunded and founder of SF Angels Group.
DreamFunded allows prospective entrepreneurs and startups to find investors online, and investors to have the opportunity to buy a piece of a new company or a growing one.
SF Angels allows entrepreneurs to present their ideas to a group of members and venture capitalists looking for investment opportunities.
He says that actually raising the money is the easy part of finding investors; the real problem is that people don't know where to look for it. His companies help with that.
Fernandez is also a prolific speaker and panelist, appearing before Silicon Valley corporations, universities, at SXSW and more.
He's been awarded "SF Angel Investor of the Year" by Startups Showcase, and DreamFunded reached No. 2 on AngelList's most popular startups.
The one piece of advice Fernandez has for those looking for investment money is: Believe in your idea, and then do it!
"DreamFunded gives instructions to people on how to tell their story – a simple 30 second elevator pitch," Fernandez said. "We provide access to pre-screened investors. And help people to be clear about their vision."
Also, he advises, "Be coachable, and stay away from anyone who's not positive. Build your social network – it's important."
Less than 1 percent of Hispanics are in the high-tech field, and Fernandez wants to improve that statistic.
"I'm a Hispanic investor in Silicon Valley. I want to be a great role model. We want to let investors and start-ups know we're here. And build up our community," Fernandez told FNL.
Right now, Fernandez says he's focusing on "unicorn companies" – start-ups valued at more than $1 billion, but whose stocks haven't gone public yet. "We're focusing on [unicorn companies], and we're notable for our investment in these," Fernandez told FNL.
Fernandez says that being at Stanford was life-changing, but when he was asked about being Latino there he paused for a long time.
"I'm taking a purposeful pause," he explained before saying, "You're not going to win everyone over – but be consistently persistent. Don't let setbacks hold you back."