Our American Dream: From Making Fries and Flipping Burgers to Lt. Col. in the Air Force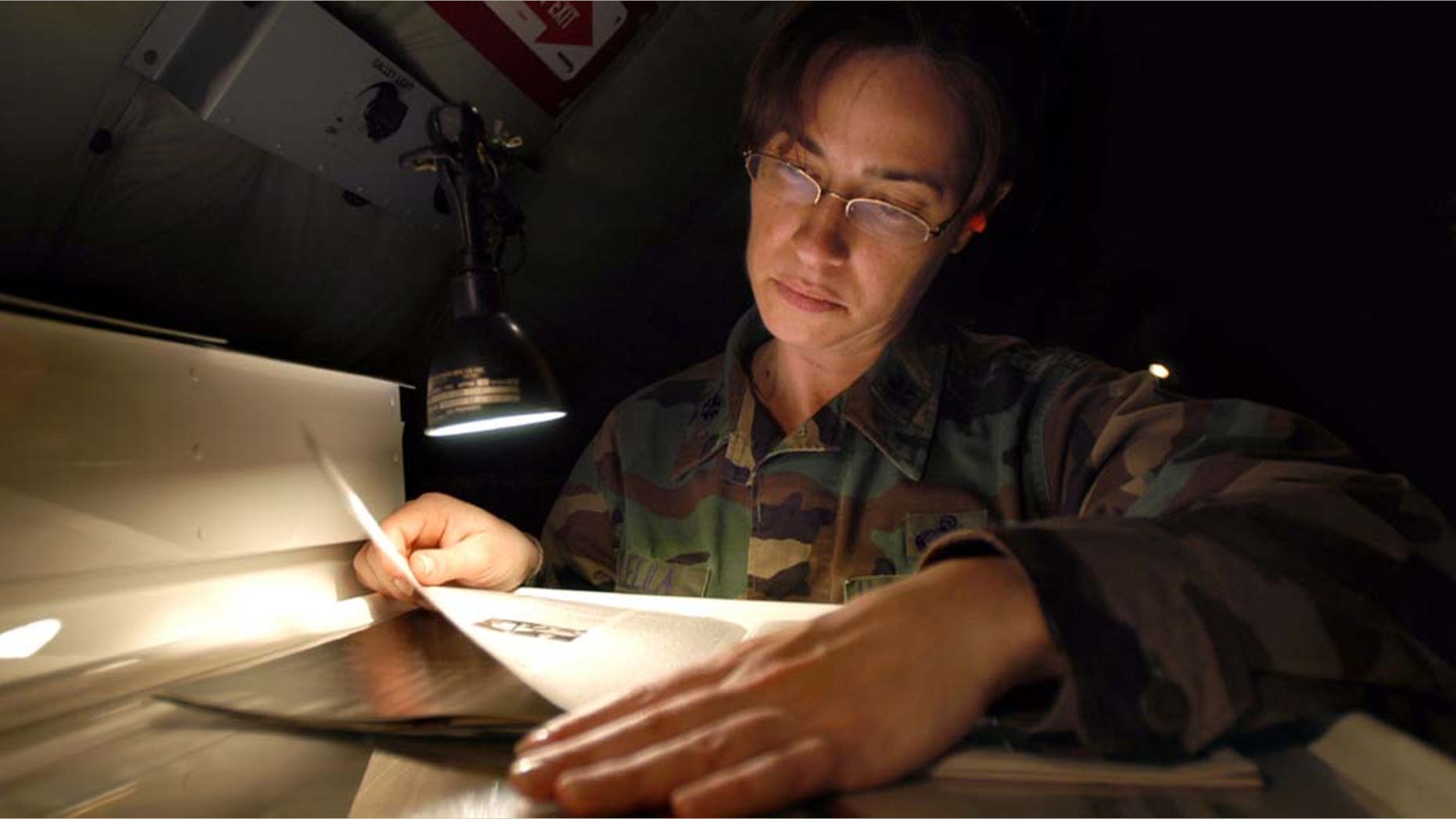 Across the United States, in all fields of endeavor, Latinos are working to uphold their place in American society. Fox News Latino is proud to present "Our American Dream" – a series of snapshots and profiles of Latino success stories.
Cristina Vilella was always destined to fly. She does, after all, come from a "familia de pilotos."
Her father retired as a major at the Puerto Rico National Guard and her brother was part of the Air Force Reserve Officer Training Corps (ROTC) at the University of Puerto Rico – all because he wanted to become a pilot.
"We had a love for aviation in our family. Either being around planes or flying model airplanes seemed very interesting to me, so pursuing that line of work was a natural step," says Vilella, who holds a bachelor of science in aeronautics and astronautics from the Massachusetts Institute of Technology (MIT).
A U.S. Air Force veteran for 22 years now, Vilella was on active duty as an aircraft maintenance manager for eight of those years.
"The way I looked at it, if I'm going to join the Air Force I really wanted to be around airplanes everyday and in a leadership position," she said.
What makes Vilella so unique, however, is while she was on reserve, she became the director for the U.S. Hispanic Market at McDonald's, another position that seemed very natural to her.
"In college," she recalls, "I used to get Big Mac attacks."
It seems Vilella had the best of both worlds: She would work for one of the best companies in the world, one that happens to make her favorite food. And when she was deployed, she would do what she likes best – being around planes.
Her Air Force service made her a bit of a hero to her McDonald's co-workers.
"All my bosses and colleagues were incredibly supportive of my service," said Vilella, who said the praise helped when she was called to serve.
In a matter of weeks, Vilella would exchange her comfortable office in Chicago for a mission in Turkey, providing gas to cargo airplanes coming in and out of the Middle East.
The deployment was just the latest challenge in Vilella's varied career. As with the other obstacles in her life, she faced with no fear. When her boss, for example, told her she had to spend six weeks making fries and grilling burgers when she was appointed director of marketing at McDonald's Puerto Rico in 2001, Ms. Vilella rolled up her sleeves and got to it.
That same willingness to take on any challenge probably served Vilella, who grew up with two brothers, well when she was the only Latina in a group of 13 officers in mechanics.
Vilella, who was the highest-ranking Latina at Grissom Air Reserve Base in Indiana, said part of her drive came from a love of her country.
"My whole family is very patriotic because we believe in the opportunities this country has for us," she said.
Vilella also comes from a family where hard work and education were priorities. Her grandfather set the tone by instilling a love of education into her mom. Those lessons came to fruition when her mother became a college professor in Puerto Rico.
"Two generations later, you have three kids," Vilella said of her mother. "One is a pilot for Federal Express, one is an orthopedic surgeon, and I'm a successful marketing executive. In which other country other than the U.S. can you do this?"
The family work ethic, Vilella says, is a characteristic of most Latinos in the country. A sense of community and giving back, too, serve as attributes that will Hispanics achieve success.
"I think we Latinos thrive in an environment where that's valued," she says.
Vilella, 43, recently married another reservist and retired in June 2010 after 21 years of service.
"It was the hardest decision I've ever made," she says. "Other than missing the airplanes and a mission, I missed my U.S. Air Force family. Just like me, they are true patriots and volunteer to serve this country every day."
So why did Vilella retire if she loves airplanes so much? She wanted to leave the life the same way Michael Jordan did – at the top of her game.
"Live at the top and not wait until your career has suffered before you say goodbye," she counseled. "It's my responsibility to give the opportunity for young officers to be able to grow."
Vilella said those opportunities should be taken advantage of by, among others, immigrant Latinos who may want a piece of the American Dream.
"If you feel a need to get back to the country that's going to be able to afford you those opportunities, military service is a great way to be able to do that," says Vilella.
Serving her country not only provided her the training to do anything she wanted in her life, it also gave Vilella a "sense of belonging." But what Vilella treasures most is the personal satisfaction she received from defending her country.
"We have individual freedoms in this country that someone has to protect," Vilella said. "And I felt proud to be able to do my part."
Tania Luviano is a freelance journalist based in San Diego, California.
If you have any suggestions for an "Our American Dream" story please email us at editorial@foxnewslatino.com.
Follow us on twitter.com/foxnewslatino
Like us at facebook.com/foxnewslatino