One-time Conservative rising star defeated in Britain vote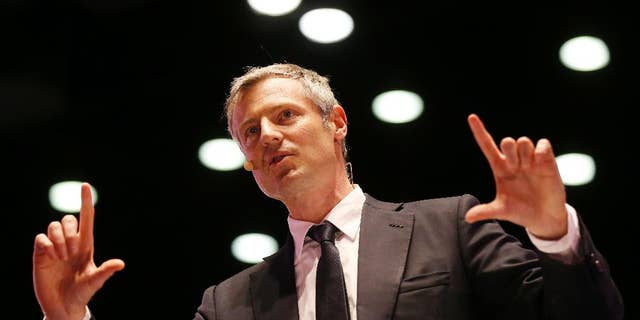 Britain's Liberal Democrat Party has unseated Zac Goldsmith, a one-time Conservative Party rising star who ran as an independent in a parliamentary special vote in the London borough of Richmond.
UK BREXIT MINISTER: LEAVING EU WON'T MEAN ECONOMIC ISOLATION
Goldsmith quit the Conservative party after the government decided to approve the expansion of Heathrow Airport -- a decision that will affect his west London neighborhood, which is under the flight path. Goldsmith had campaigned tirelessly against the expansion and had resigned to seek a new mandate.
But the Liberal Democrats successfully switched the vote's focus to the question of how to implement Britain's decision to leave the European Union. On Friday, Liberal Democrat challenger Sarah Olney finished 1,872 votes ahead of Goldsmith.
The election will give Prime Minister Theresa May's Conservative government pause because Goldsmith won last year by 23,000 votes.