Okinawa marks 68th anniversary of bloody WWII battle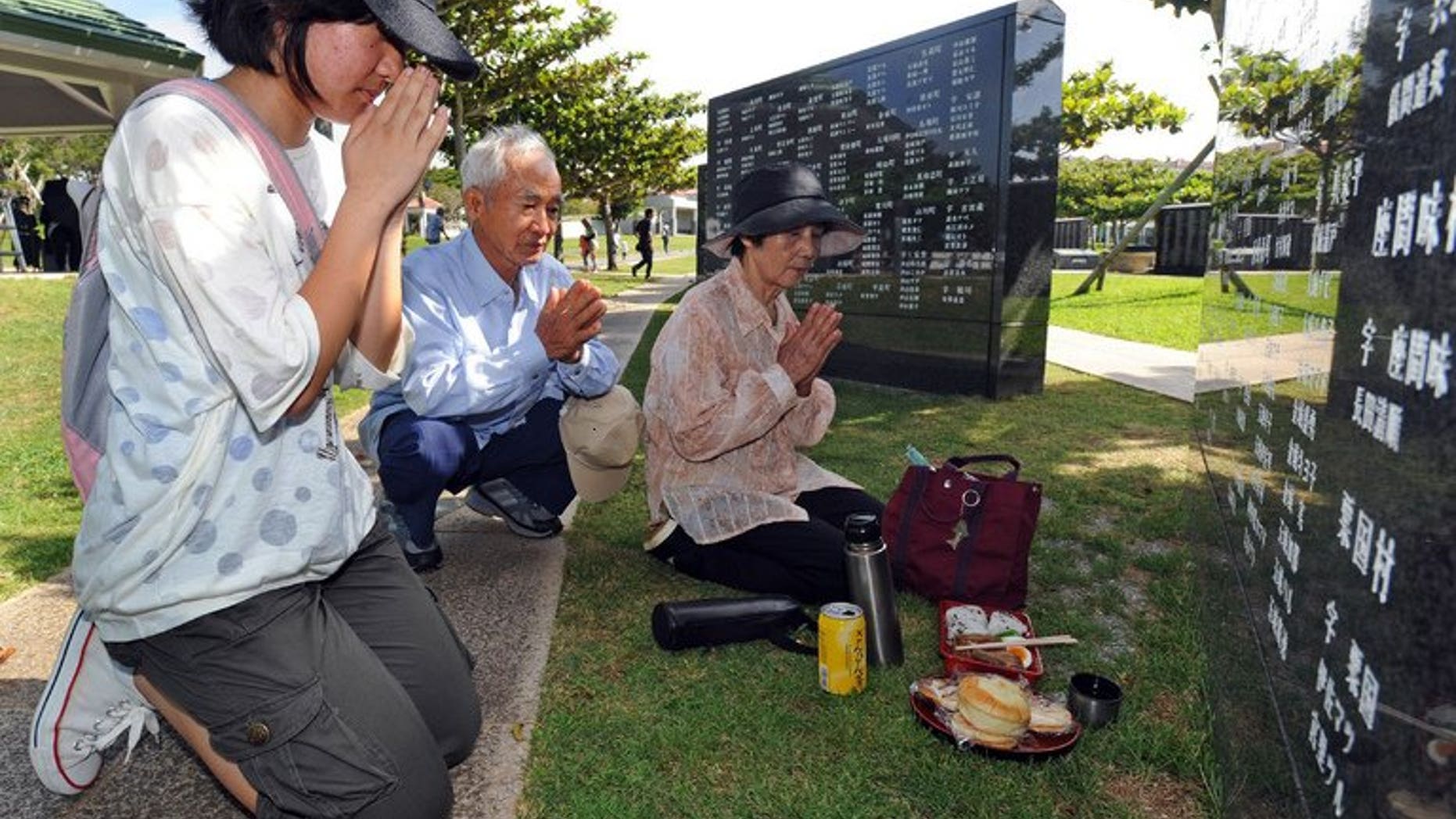 TOKYO (AFP) – Okinawa marked Sunday the 68th anniversary of a bloody World War II battle, with Japan's prime minister vowing to "lighten the burden" of local residents opposed to a heavy US military presence on the southern Japanese island.
The concentration of American troops in Okinawa is a legacy of the US occupation of the region that continued for nearly three decades after Japan's surrender in the war in August 1945.
"Concentration of US military bases continue to pose heavy burden on people of Okinawa," Premier Shinzo Abe said at a ceremony at Itoman city in Okinawa.
"I promise to give all of my strength in order to lighten the burden," he said.
A plan to move the US Marine Corps' Futenma base from a crowded residential area to a sparsely populated area on the island have made nearly no progress because of islanders' push to move it outside Okinawa.
After the ceremony, Abe told reporters that some US military training and equipment can be transferred to bases in other regions, according to Jiji Press.
Okinawa fell to the US after three months of bloody fighting in 1945 that killed some 200,000 people, mostly native Okinawans.
The island chain remained under American control until 1972.
Vast tracts of the archipelago used by the occupying military remained under US control after the handover and today still play host to around half of the 47,000 troops Washington has in Japan.
This vast presence is a source of friction with islanders who complain of noise and the risk of accidents from the bases, as well as the crime and social problems associated with the presence of a huge contingent of mainly young men.
Tokyo says the US military presence in the strategic island is key for maintaining security at a time of increasing self-assertiveness from China and an unpredictable North Korea.