Oil workers strike triggers fuel queues in Nigeria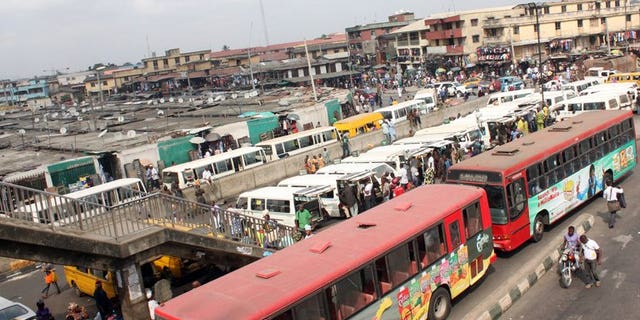 LAGOS (AFP) – Long queues formed at petrol stations in some Nigerian cities on Tuesday after a key oil workers union ordered a three-day strike to demand better conditions and road repairs.
The strike, which saw tanker drivers refuse to deliver petrol in Africa's largest oil producer, led to panic buying in major cities, including the economic capital Lagos and the main northern city of Kano.
In the nation's capital Abuja, many petrol stations closed while those that remained open saw long lines.
"Right now, tanker drivers are not lifting from the depots," Tokunbo Korodo, a senior official of the National Union of Petroleum and Natural Gas Workers (NUPENG), which represents blue-collar workers.
It was unclear whether filling stations that closed were out of fuel or if they were conserving in case the strike continues, which often occurs.
NUPENG includes tanker drivers who transport fuel across Africa's most populous nation of some 160 million people.
Korodo however said crude oil exports were not affected by the strike. Its members are not directly involved in that sector of the industry.
He said the union launched the three-day strike on Monday to compel oil firms to stop the "exploitation of Nigerian workers under the guise of casual workers".
The union alleges Nigerians working for multi-national oil firms, including Shell, Chevron, ExxonMobil, Total and Agip, were employed on a part-time basis and paid poorly without proper benefits.
A spokesman for Shell, Nigeria's largest producer, told AFP that the company does not discriminate between local and expatriate staff, but declined to provide further details on the dispute.
A spokesman for the labour ministry declined to comment.
Korodo said "we also want government to repair all the bad roads in the country. Our members are dying daily because of the poor condition of the roads."
Nigeria's infrastructure remains badly underdeveloped despite its oil wealth, including poor roads and a lack of steady electricity.
The country imports much of its fuel due to a lack of refining capacity.
Korodo said the union has begun fresh talks with government and oil companies to end the standoff.
"If nothing positive comes out of the latest efforts, we may be compelled to extend the strike beyond Wednesday," he warned.
The majority of Nigerians live on less than $1 per day while corruption is rife, often triggering social tensions and unrest.
Polytechnic teachers have been on strike for the past two months over pay in the country, while lecturers in state-run universities also began an indefinite strike on Monday.