Officials may spare life of lion that keeps escaping national park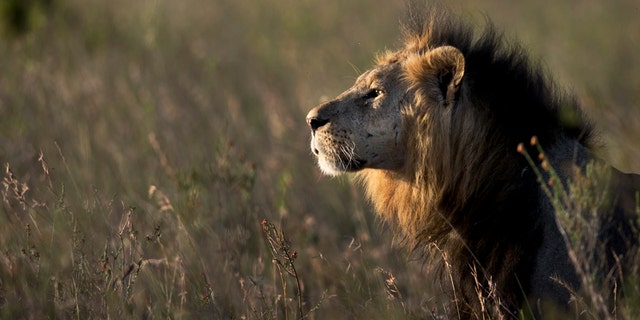 A crafty lion named Sylvester that broke free from a national park in South Africa twice still has a shot at survival, even as park officials say they're desperate to recapture the renegade.
National park officials on Wednesday walked back a vow to kill the lion, saying no decision had been made about Sylvester's fate after its capture. At least one conservationist has offered to give the lion a new home.
Sylvester escaped Karoo National Park early Tuesday after a heavy rain washed away soil and created a hole under an electric fence. The lion escaped using a similar method the last time.
"We will not take him back to the park," Reynold Thakhuli, a South African National Parks spokesman, said initially. "Unfortunately this lion has now been identified as a problem animal and will be euthanized."
Thakhuli's statement was met with outrage from honorary SANParks rangers who threatened to quit and locals vowing to boycott the parks. A petition calling for the Sylvester's life to be spared has reached almost 2,500 signatures, according to The Telegraph.
John Varty, a South Africa conservationist and filmmaker, offered to build Sylvester a 1,000 hectare home at his sanctuary near the park from which the lion escaped.
"We are aware that some members of the public have been alarmed by reports that the animal will be euthanized, but no decision can be taken until the animal is safely captured," SANParks said in a statement.
Park officials said since the lion knows how to get out of the park and could potentially do it again, Sylvester would remain a threat to people around the park even after his recapture. During the lion's 2015 escape, it covered about 185 miles and killed a cow, some sheep and a kudu antelope.
The Associated Press contributed to this article.