Obama administration misled Congress, freed immigrants with serious criminal charges, report says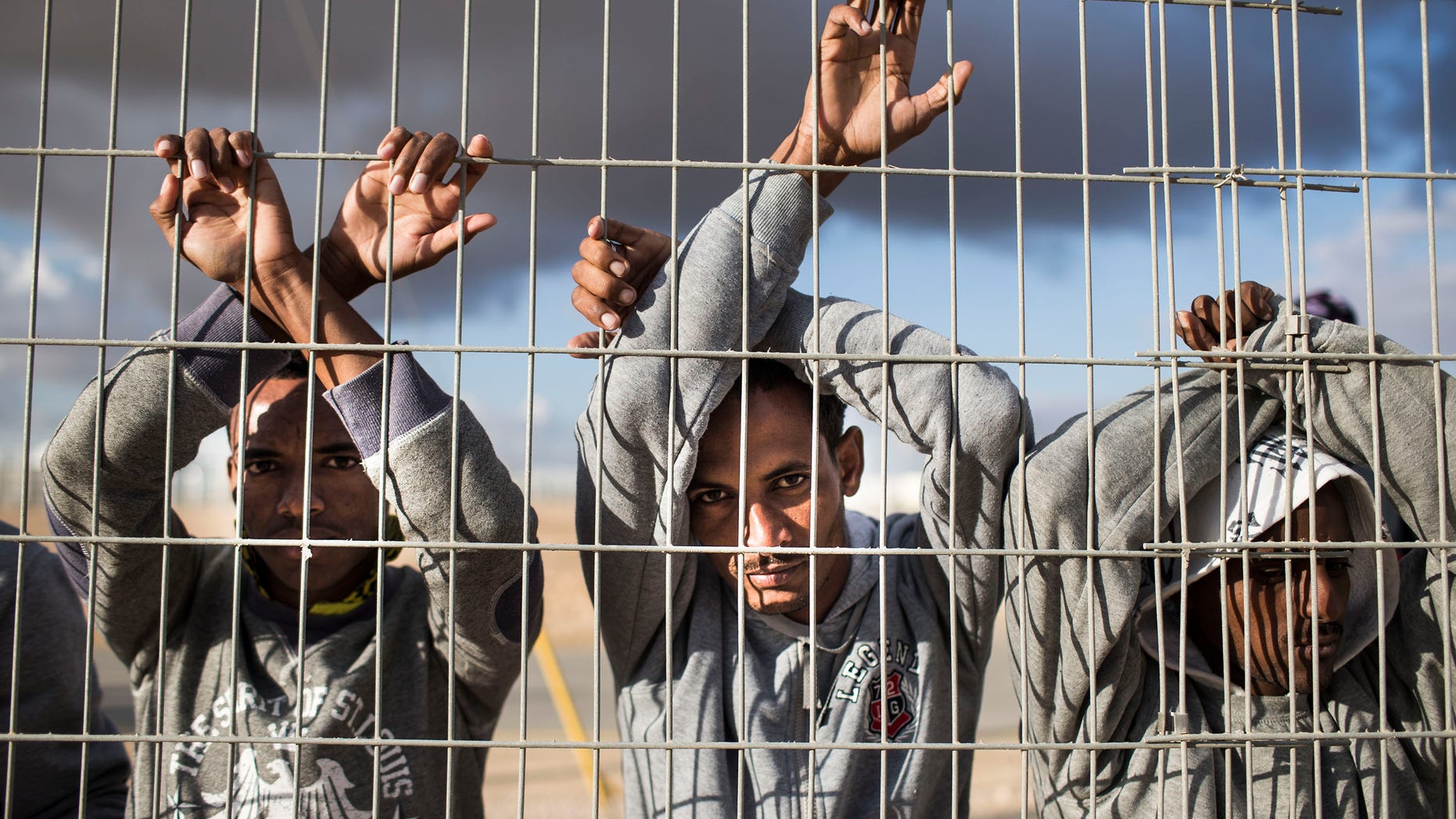 Alleged kidnappers, drug traffickers and murderers.
These were among the more than 2,000 undocumented immigrants that U.S. immigration officials released from detention facilities last year to save money, according to USA Today.
The serious criminal charges, reflected in records that USA Today obtained for its story, are in stark contrast to assertions by the Obama administration made to Congress and the public that any criminal charges against undocumented immigrants it freed were only minor.
Republicans had firmly assailed the Obama administration after learning of the release of so many undocumented immigrants, saying that serious criminals had been set free to roam the streets, endangering the public.
But officials of the U.S. Immigration and Customs Enforcement denied the GOP's claims, and insisted that only "low-risk offenders who do not have serious criminal records" had been released.
The Obama administration echoed that assurance in statements to the public and Congress.
Sen. John McCain, R-Ariz. termed it "deeply troubling that ICE would knowingly release thousands of undocumented immigrant detainees – many with prior criminal records – into our streets, while publicly downplaying the danger they posed."
ICE spokeswoman Gillian Christensen responded that "discretionary releases made by ICE were of low-level offenders. However, the releases involving individuals with more significant criminal histories were, by and large, dictated by special circumstances outside of the agency's control."
USA Today said it based its story about the contradiction over the released immigrants on "new records, including spreadsheets and hundreds of pages of e-mails."
The release of so many undocumented detainees, the newspaper said, was prompted by a plan by ICE to achieve "steep, across-the-government spending cuts in February 2013."
"They show that although two-thirds of the people who were freed had no criminal records, several had been arrested or convicted on charges more severe than the administration had disclosed," the newspaper said.
While releasing detainees with criminal charges – even serious ones sometimes – is not in itself unheard of for immigration authorities, what is rare in this case is that it was done to save money, the newspaper said.
What added to the tensions around this release is that the administration carried it out quietly, without alerting the public or Congress.
On average, there are about 34,000 people detained in immigration centers nationwide, at a cost of $122 a day for each immigrant.
Many of the detainees released were slated for deportation or had hearings pending in immigration court. Many were released under some sort of supervision or electronic monitoring, said USA Today.
Clearly, the answers that administration officials gave to members of Congress asking about serious criminal charges among those released were misleading.
Rep. J. Randy Forbes, R-Va., asked then-ICE Director John Morton in one hearing: "No one on that list has been charged or convicted with murder, rape or sexual abuse of a minor, were they?"
Morton said: "They were not."
Morton also maintained that the 629 people with criminal records who were released were charged with misdemeanors "or other criminals whose prior conviction did not pose a violent threat to public safety."
White House spokesman Jay Carney said that, at worst, the released immigrants were "low-risk, non-criminal detainees."
But examples of the kinds of serious offenses some detainees were facing were: a person in Texas charged with aggravated kidnapping and sexually assaulting a child, people charged with armed assaults or assaulting police officers, and a Miami immigrant charged with conspiracy to commit homicide.
USA Today said it got the data after filing a Freedom of Information Act request.
The newspaper noted that the information did not show convictions or acquittals, only charges.
Ultimately, Homeland Security officials conceded they bungled the release of the immigrants.
The department's inspector general said that the quest to cut costs was not thought out and as a result officials rushed efforts to achieve savings.
The inspector general also said that top officials who knew of the release and the details never informed the White House or then-Homeland Security Secretary Janet Napolitano. At the same time, the inspector general said that officials acted "appropriately" in selecting which undocumented immigrants should be released, USA Today said.
A former ICE official, Gary Mead, was quoted by USA Today as saying that those who gave the public and Congress inaccurate information about criminal charges among the detainees did really mean to lie. Mead said that ICE authorities did not know themselves the scope of the criminal charges the detainees faced until after they set them free and started hearing about it in the media.
"We had been asking for some time whether we would have enough money to sustain the level of detention we had, and we didn't get an answer," Mead told the paper. "When we did get an answer, it was that we had to start releasing people today."
Follow us on twitter.com/foxnewslatino
Like us at facebook.com/foxnewslatino