OAS Meeting In Guatemala Ends With No Change In Drug Policy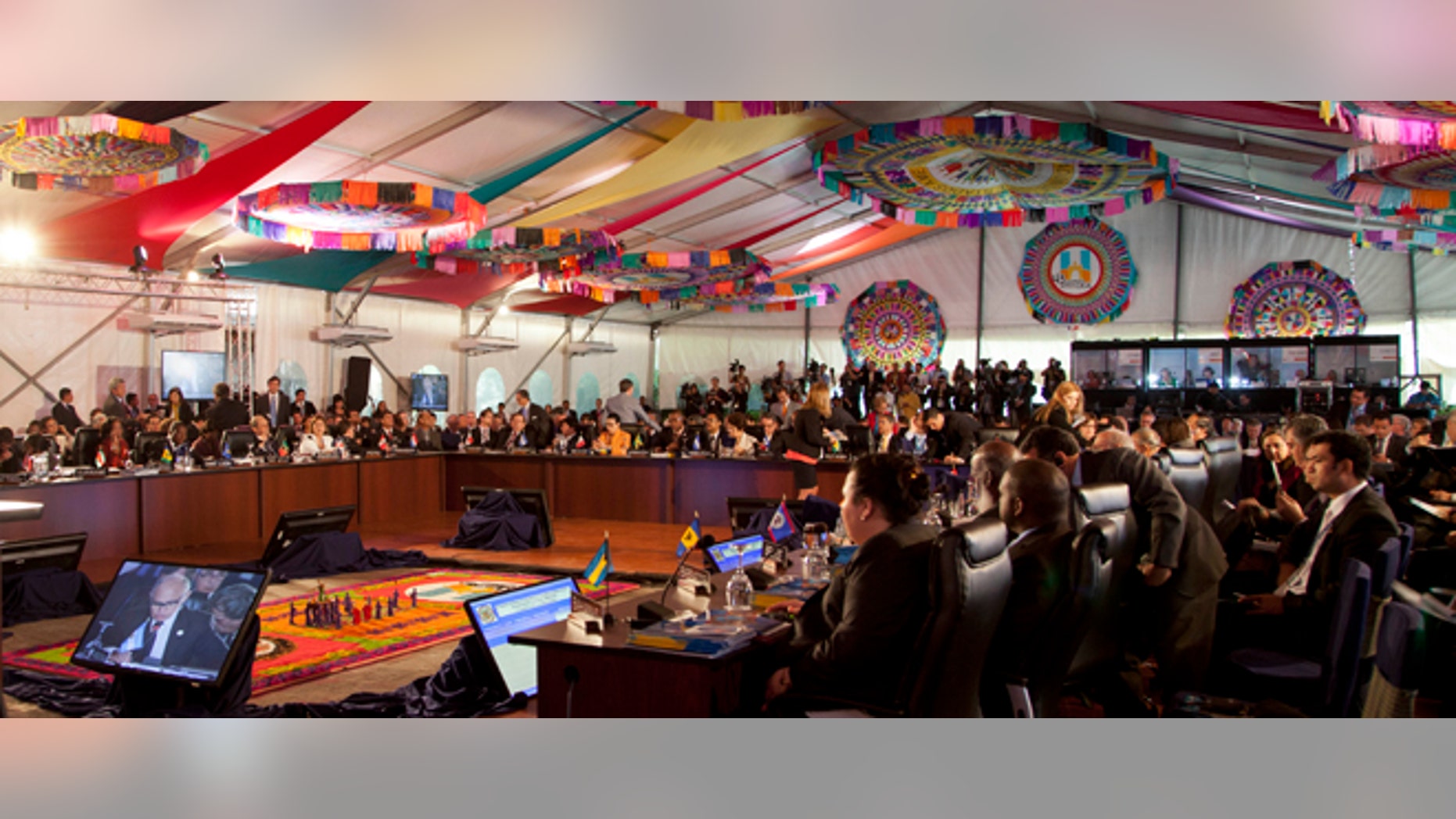 Antigua, Guatemala – Despite much talk beforehand on the issue, the Organization of American States ended its general assembly meeting Friday without including the themes of decriminalizing or legalizing drugs in its final declaration as some countries had hoped.
The three-day OAS meeting was held amid growing frustration in the region over the number of people killed in the battle against drug trafficking. Host country Guatemala, whose president has pressed for some form of legalization, had predicted the declaration would include a change in anti-drug policy.
But observers and leaders at the meeting said the declaration had at least opened debate on the best way forward.
The declaration said the drug problem should be treated "with an integrated, strengthened, balanced and multi-faceted approach, with full respect for human rights and individual liberties, incorporating public health, education and social inclusion."
OAS Secretary General José Miguel Insulza noted that "the issue of legalization is not in the declaration, but it certainly is an issue that can change. Some countries have legalized marijuana, so it is an issue that is up for discussion."
José Miguel Vivanco, the Human Rights Watch Americas' director, noted that "these processes are by necessity slow. It is an error to think that significant changes could come out of meetings like this one."
"We have to recognize that debates like these over drug policy are something very recent," Vivanco said.
Two weeks ago, the OAS released a report calling for a serious discussion on legalizing marijuana.
The OAS study doesn't make specific proposals and found there is "no significant support" among the OAS's 35 member states for legalizing cocaine, the illegal drug with the greatest impact on Latin America, or other harsher drugs.
The meeting was also marked by the decision of four countries to withdraw from an OAS defense advisory body.
The leftist-led nations of Venezuela, Nicaragua, Ecuador and Bolivia said they didn't see a need to remain on the Inter-American Defense Board.
Based on reporting by The Associated Press.
Follow us on twitter.com/foxnewslatino
Like us at facebook.com/foxnewslatino