NYC's 'cannibal cop' back in the dating game, says women are hungry to date him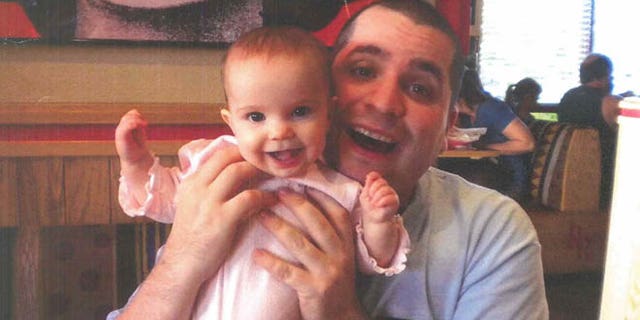 NEWYou can now listen to Fox News articles!
This gives a whole new meaning to a "dinner date."
New York City's so-called 'Cannibal Cop' Gilberto Valle claims that women have been lining up to go out with him since he was released from prison in July 2014, after his conviction for planning to kill, cook and eat women was thrown out by a judge.
Prosecutors alleged Valle plotted with others he met on fetish websites to abduct, torture and eat women he knew, including his wife.
Valle says that his social media account has been swamped by women and that he reached out to a few prospects.
"They would say things like, 'I'm really happy you prevailed' and 'Hope you're doing well,' " Valle told the New York Post. "Many reached out because they are interested in my case. I started chatting more with a few of them and eventually asked some on dates.
"Everything is already out there for people to see, so I have no problem answering questions honestly," the 32-year-old Valle added. "I like meeting women who already know everything about me, so I don't have to suddenly drop this bomb on them."
Valle, who lives with his mother in Queens, also recounted a recent date he had with a woman he met on Facebook. They toured around the city before settling for a decidedly not human flesh-filled meal of Grand Marnier shrimp and eggplant at a Chinese restaurant.
The meal was a far cry from the gory fantasies that landed him behind bars in 2013 when a jury convicted the former NYPD officer of conspiracy.
During the trial, prosecutors said that an analysis of Valle's computer found he was taking concrete steps to abduct his wife and at least five other women he knew. They said he looked up potential targets on a restricted law enforcement database and searched the Internet for how to knock someone out with chloroform.
After 21 months in prison – including seven in solitary confinement – a judge overturned Valle's verdict, saying his schemes were merely "fantasy role-play."
While his now ex-wife hasn't been understanding about her former husband's cannibal fetish – she moved with the couple's 4-year-old daughter to Reno – Valle says that his dates have been more positive toward his past.
His last date "brought up what happened once and said she thought the whole thing was nonsense and everyone has their own things they're into and shouldn't be prosecuted or judged for it," he told the Post. "It was nice to feel that comfortable with someone again."
Besides getting back into the dating game, Valle says he's been working on a book about his life and his sexual fantasies. He's even employed ghostwriter Brian Whitney, who penned porn star Porsche Lynn's "The Girl with the Million-Dollar Legs," to work on the book with him.
"The book starts in my childhood as a kid," he told the Post. "Then it talks about how I got into all this. It started gradually during my teenage years. I was watching bondage porn and that led me to cannibal websites," he said.
"People don't have to like what I am into sexually, but the issue here is that an innocent person was thrown in prison for his thoughts," he said. "I spent 21 months in prison for a crime I didn't and never would commit."
Like us on Facebook
Follow us on Twitter & Instagram