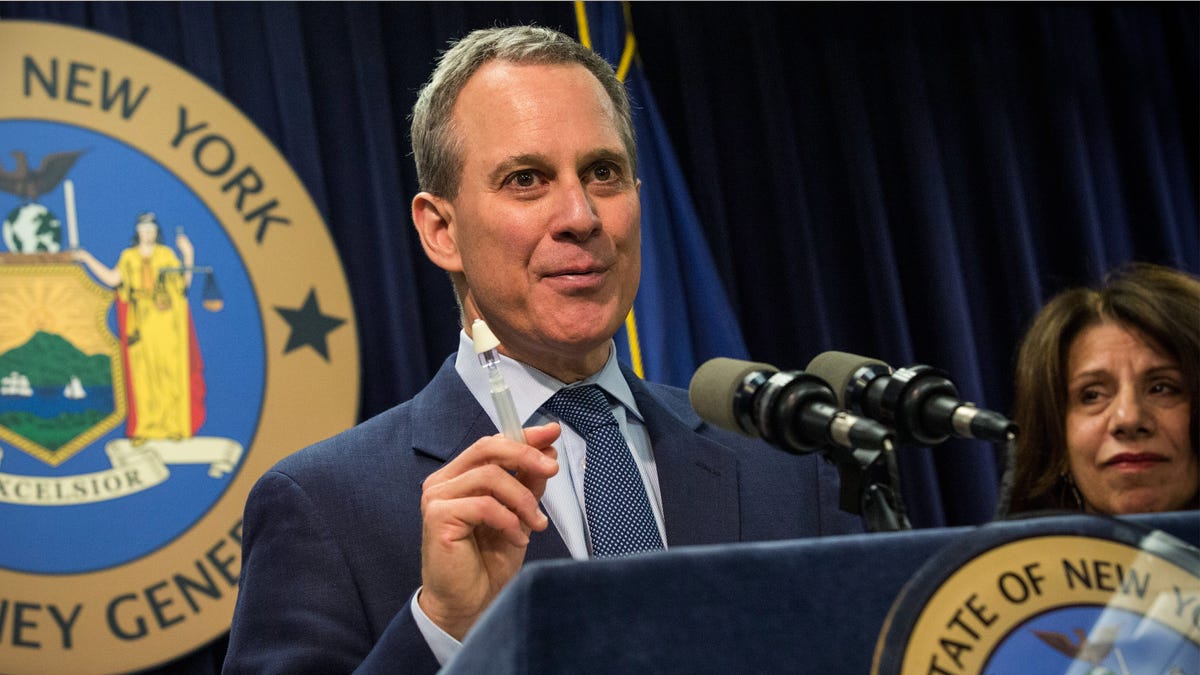 ALBANY, N.Y. (AP) – New York's attorney general has reached agreement with Five Star Bank requiring it stop excluding predominantly minority neighborhoods in the Rochester area from mortgage lending.
Attorney General Eric Schneiderman said Sunday that an investigation showed the New York-chartered bank left those neighborhoods out of its lending area, deemed loans there "undesirable" and excluded borrowers seeking mortgages of $75,000 or less, effectively making many of its lending products unavailable there.
"All New Yorkers, regardless of the color of their skin or the racial composition of their neighborhood, must be afforded an equal opportunity to obtain credit," Schneiderman said. Both federal and state law prohibit discrimination in housing transactions and credit based on race or country of origin.
The company said Sunday it cooperated with the inquiries and has remained committed to complying with federal and state fair lending laws
Five Star has 49 branches across western New York with 19 in the Rochester area, but none in the city itself. It added the city to its lending area in 2013. It has also ended its minimum loan threshold.
The agreement signed by bank officials Saturday requires opening two new branches in areas with at least 30 percent minority population. One already has regulatory approval for Rochester's new CityGate development.
The bank is also required to create a program providing $500,000 in discounts or subsidies on loans to residents of minority neighborhoods in the metropolitan area and a program devoting $250,000 for advertising.
According to the U.S. Census, Rochester has more than 210,000 residents, and more than 87,000 are African-American, while more than 34,000 are Hispanic. It is also one of the most segregated U.S. metropolitan areas, with minority residents concentrated near the city center and surrounding areas predominantly white.
The settlement cited data from 2009 to 2013 showing Five Star made 1,940 residential mortgage loans in the greater Rochester area, but only 10 to applicants from minority neighborhoods, and only five of those to African-Americans or Hispanics. Comparable banks issued mortgages "at a rate several times greater" in those neighborhoods, according to the agreement.
The investigation of Five Star and parent company Financial Institutions Inc., begun in November 2012, found it created a map defining its lending area that excluded Rochester and all its predominantly minority neighborhoods, according to the attorney general's office. In 2013, the bank expanded its lending area to include all of Monroe County, including Rochester. It is required to pay $150,000 for the cost of the investigation.
Five Star Bank Executive Vice President Richard Harrison said they were pleased to come to a mutually beneficial agreement with the attorney general. "We also look forward to continuing to build on our commitment to the Rochester community by opening new bank branches in the city and working with new customers to help them with their borrowing and banking needs," he said.
The attorney general's Civil Rights Bureau said it has an ongoing investigation into discriminatory mortgage practices by banks operating in New York, prompted by concerns they stopped lending to minority communities following the mortgage crisis and financial collapse of 2008. Last year, the office sued Evans Bank and Evans Bancorp Inc., alleging unlawful discrimination by "redlining," or denying access to mortgage loans to predominantly African-American neighborhoods in Buffalo.