Number of Officers Killed in Mexico Border City Tops 100 as Drug War Drags On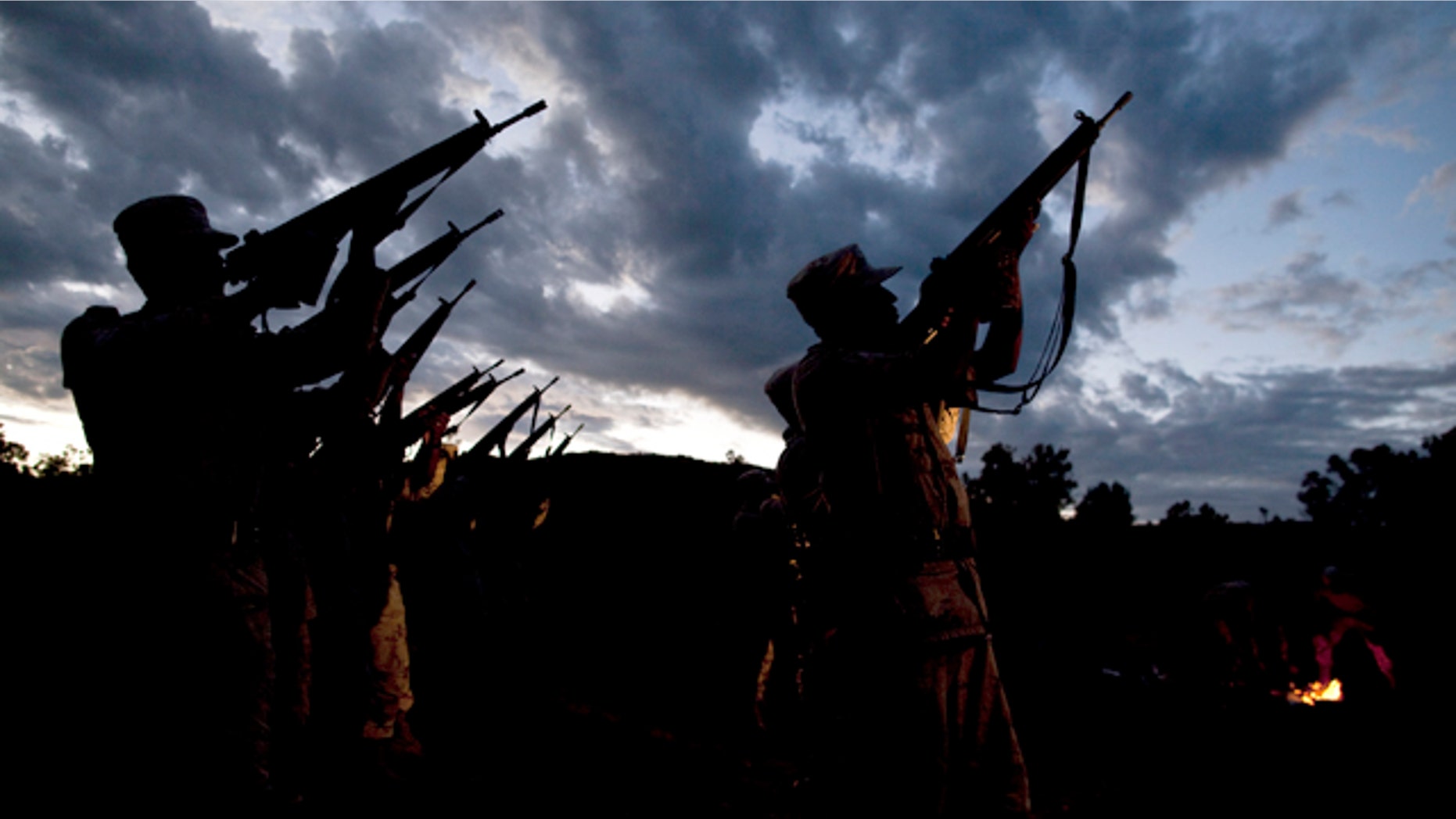 CIUDAD JUAREZ, Mexico -- Mexican officials say a shooting attack has killed a policeman in the border city of Ciudad Juarez. The death raises the number of officers killed in the drug violence-plagued city this year to 102.
State prosecutors say Friday's attack on a police station also wounded two officers.
Ciudad Juaraz, which sits next to El Paso, Texas, is a battleground between two rival drug cartels and has become one of the most violent cities in Mexico.
Arturo Sandoval, a spokesman for Chihuahua state prosecutors, says attacks on law enforcement in Ciudad Juarez this year have killed 44 city officers, 21 state officers, 29 federal policemen, three transit officers, three prison officers and two investigators for prosecutors.
But the latest shooting also came as Mexico's government said organized crime-related killings have fallen so far in September compared to previous months. Government security spokesman Alejandro Poire said an average of 36 such killings were recorded in the first 24 days of September, compared to 49 killings a day in June and August.
Officials announced Wednesday that Mexican marines had captured 30 suspected Gulf cartel members and seized an arsenal of weapons during two days of raids in a northern border state torn by drug gang battles.
In the state of Tamaulipas, marines, acting on intelligence obtained by the navy and other agencies, conducted the raids in Matamoros and Reynosa, two cities across the border from Texas, Rear Adm. Jose Luis Vergara said.
The troops seized more than 50 guns, two shoulder-fired rocket launchers, 21 grenades and ammunition.
The 30 suspects, including one woman, were paraded before reporters at an air base in Mexico City, handcuffed and flanked by masked marines in black-and-white combat gear. They were lined up in front of a helicopter, the arsenal of weapons laid out in front of them.
Despite the display, the navy gave no indication of how significant the arrests were in the government's efforts to destroy the Gulf cartel, which is waging a bloody turf war in Tamaulipas with its former ally, the Zetas gang of hit men.