Novelist and conservationist Kuki Gallman shot in Kenya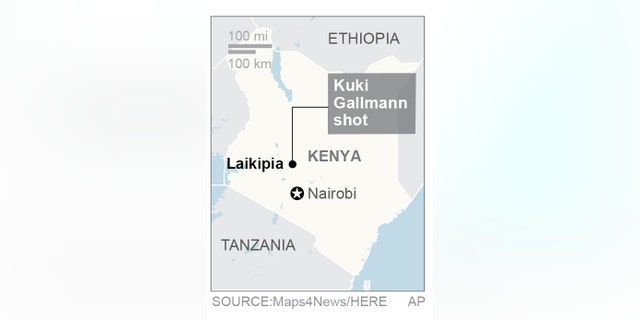 NAIROBI, Kenya – A Kenyan police official says novelist and conservationist Kuki Gallman has been shot and injured at her ranch after herders invaded in search of pasture to save their animals from drought.
Ezekiel Chepkowny said Sunday that Gallman was patrolling the ranch when she was attacked and shot in the stomach. Chepkowny says her driver also survived the attack and drove her to the airport in Laikipia, where she was airlifted to the capital, Nairobi, for further treatment.
Richard Constant, the deputy chairman of the Laikipia Farmer Association, says suspicion falls on herders from the Pokot community who have invaded Gallman's ranch several times.
Kenya is facing a drought that has affected half the country and has been declared a national disaster. Pressure on herders has led to violence.