Notre Dame Cathedral evacuated after man commits suicide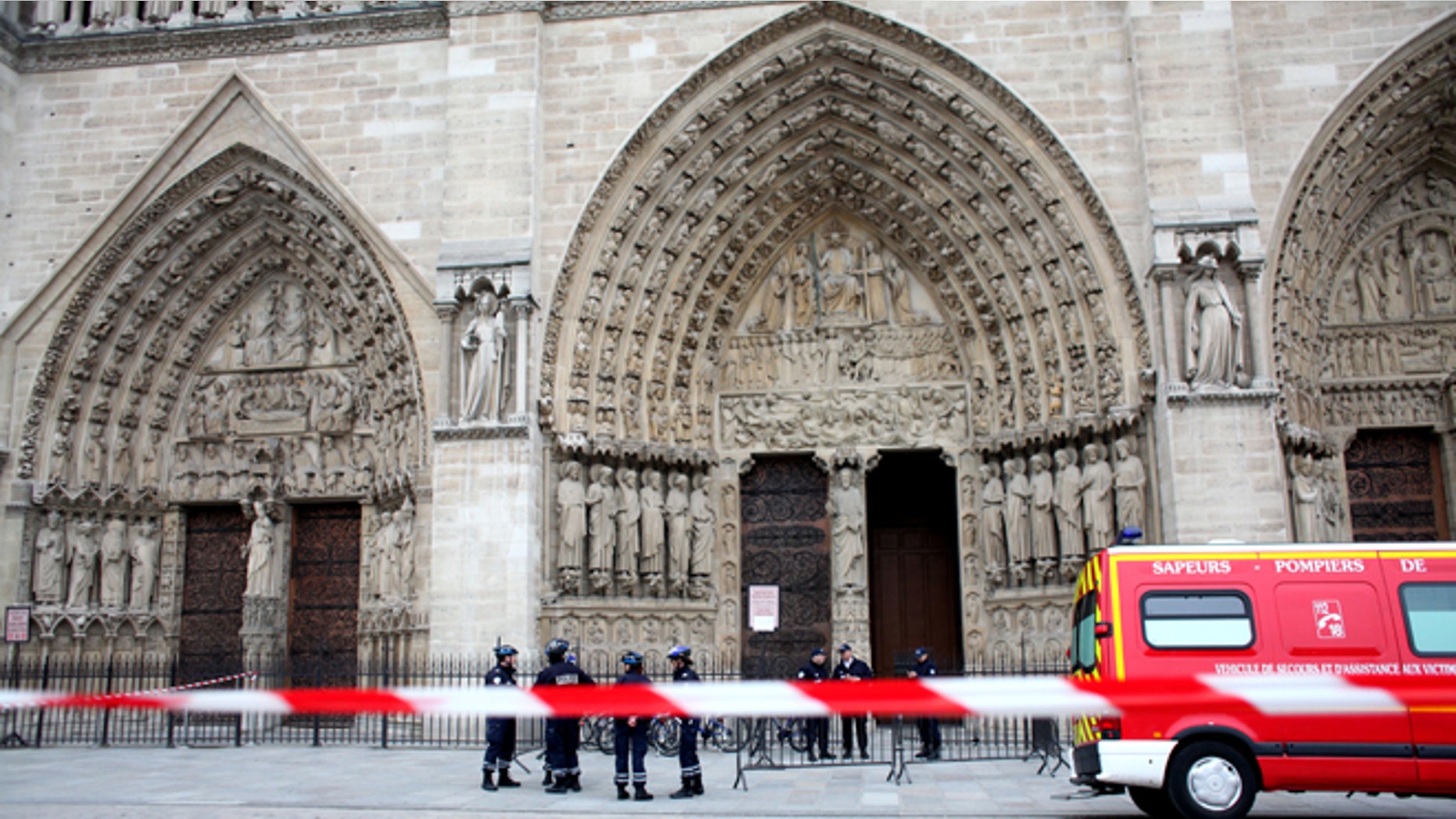 PARIS – Crowds of visitors were cleared out of Notre Dame Cathedral in Paris after a man put a letter on the altar of the 850-year-old monument Tuesday, pulled out a gun and shot himself in the head, the cathedral's rector said.
It's the first suicide in decades at the landmark site, Monsignor Patrick Jacquin told The Associated Press.
"It's unfortunate, it's dramatic, it's shocking," Jacquin said.  The motives for the suicide, and the contents of the man's letter, were unclear.
A police official says officers closed the cathedral to the public and were investigating. It's highly unusual for the cathedral, visited by some 13 million people from around the world every year, to be evacuated.
Police, the Paris prosecutor and church employees gathered inside the cathedral, while puzzled tourists crowded outside on the island in the Seine River that has been home to the cathedral since the 12th century. This year Notre Dame got new bells as part of celebrations marking 850 years since construction on the cathedral began.
Tuesday's death comes less than a week after another unusual suicide in central Paris, when a man shot himself in front of a dozen schoolchildren at a private Catholic school in the French capital.
Jacquin said a few people had committed suicide by jumping from Notre Dame's twin towers, but he had no knowledge of anyone ever committing suicide on the altar. The Eiffel Tower occasionally shuts down because of suicides or attempts to jump off its ledges.