North Korean nuclear scientist who defected to China kills himself after forced to return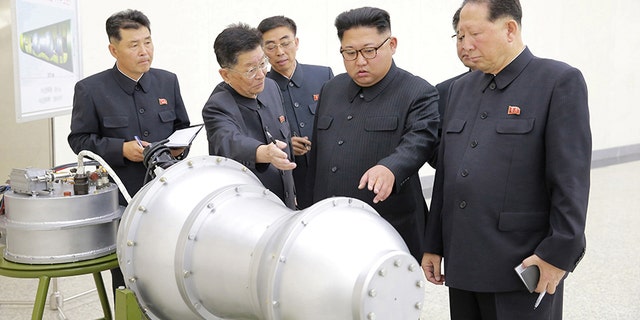 NEWYou can now listen to Fox News articles!
A North Korean nuclear scientist who fled the country while taking time off from work to deal with "anxiety over his research projects" has killed himself inside a prison cell after being recaptured in China and sent back over the border, according to a report.
The defector worked as a researcher in the State Academy of Sciences in Pyongyang and was part of a group of North Koreans caught in Shenyang in early November, a source inside the reclusive country told Radio Free Asia. They were sent back from the northern Chinese city to North Korea on Nov. 17 and the scientist reportedly died by taking poison while awaiting interrogation.
"He killed himself only a few hours after he was placed in solitary confinement at the State Security Department in Sinuiju city" the source said.
"He died before he could be questioned about the reasons for his escape, who had helped him, and what his route had been," the source added.
The source said the man, believed to be in his early 50s, reportedly took time off from his job "because he was showing signs of anxiety over his research projects."
The man then visited relatives near the border but without carrying valid travel documents.
"And when he learned that the authorities were looking for him, he simply disappeared," the source told RFA.
During his time of capture in China, the man for some reason never told Chinese officials about his job, which was a major error, according to the source.
"If the Chinese government had known who he was, they would have wanted to learn what he knew and would never have sent him back," the source told RFA.
"He must have been searched many times while being taken from China to Sinuiju, so it's a mystery how he was able to conceal the poison he took," the source added.