North Korea acknowledges Kim Jong Un's uncle removed from power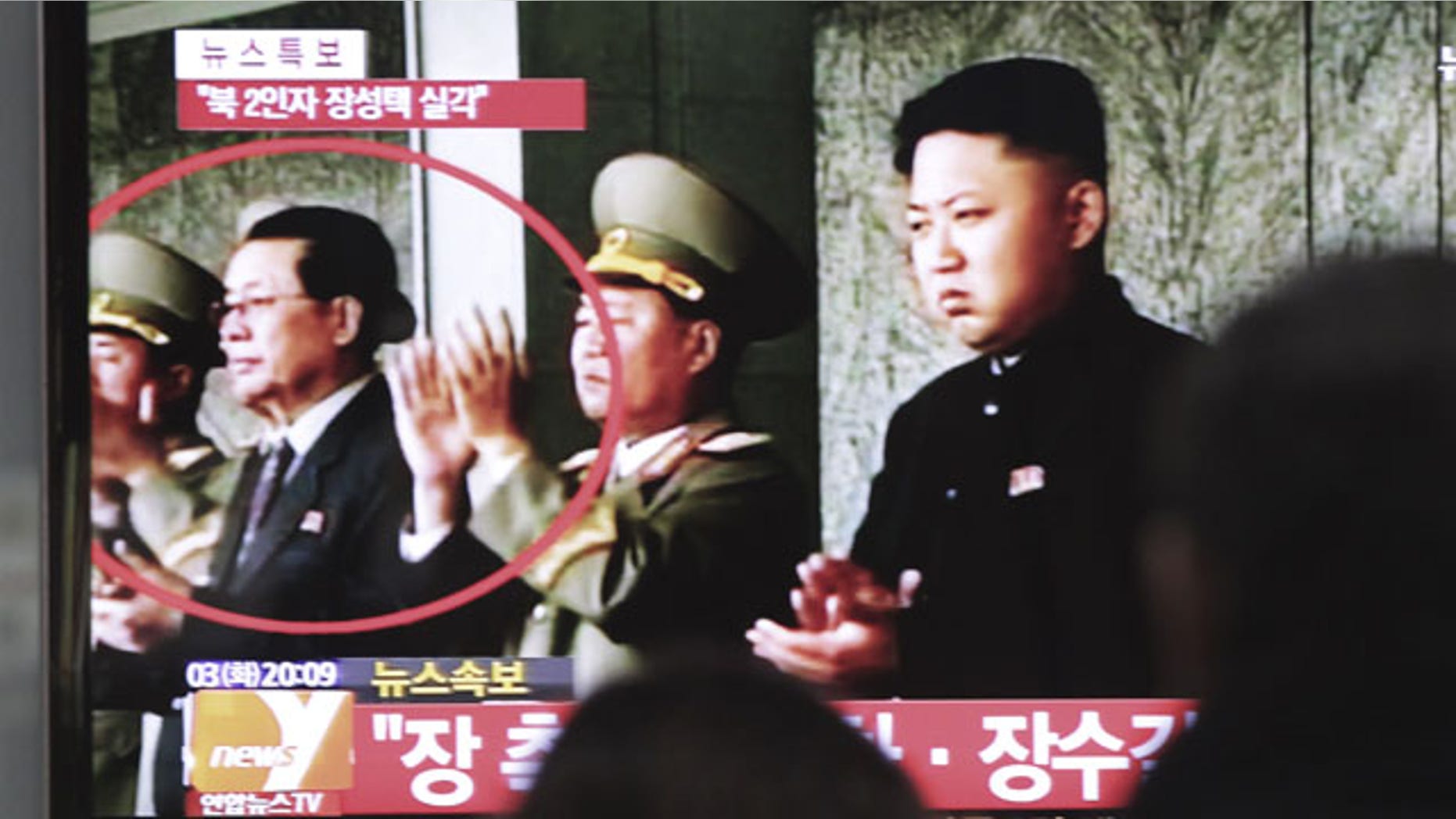 North Korea has acknowledged the widely-reported purge of the powerful uncle of the country's leader Kim Jong Un, claiming he was removed from power for "anti-state" acts and "double dealing."
The lengthy dispatch Monday from state media says Jang Song Thaek formed a faction in the ruling party "by creating an illusion about him" and distorting and weakening party goals. South Korean intelligence officials have said two of Jang's aides were executed for corruption.
South Korea's Yonhap news agency reported late Saturday that documentary footage of Kim was apparently edited so as to remove his uncle.
Yonhap reportedly viewed the documentary footage of Kim's inspection visit to a military unit, which was rerun on the North's Korean Central Television Station, and noted in a report that Jang had been hidden or deleted in a total of 13 scenes. By contrast, a version that aired nine times in October clearly showed Jang accompanying his nephew and standing close by.
An official at South Korea's Unification Ministry, which is responsible for North Korea matters and closely studies the country's propaganda, told the Associated Press that 17 scenes showing Jang had been removed from the original documentary, differing from Yonhap's count. The official spoke on customary condition of anonymity, citing department rules.
In one scene in the original version, the bespectacled Jang can be seen wearing a winter parka and standing behind Kim Jong Un as the leader shakes hands with a soldier. But Jang cannot be seen in Saturday's version, which has the same title and narration. Elsewhere in the older version, he is seen clapping his hands from a distance as a uniformed officer speaks to Kim. But the new version only shows what appear to be parts of Jang's right arm, chest and abdomen.
South Korea's National Intelligence Service suggested that Jang had been removed from his posts within the last month, with two of his aides being executed in connection with the reported purge. The report had been met with skepticism among some observers of North Korea, but the altered documentary footage, broadcast for the first time in 40 days, would appear to confirm the initial report.
"The fact that North Korea has erased Jang's face from the documentary ... indicates that efforts to completely root out his influence are spreading to every level," analyst Cheong Seong-chang of the private Sejong Institute in South Korea wrote in an e-mail to the AP.
It is not the first time that North Korea has rewritten the documentary record to obscure those who have fallen from favor. In 2010, Pak Nam-ki, the former chief of the planning and finance department of the ruling Workers' Party, was reportedly executed over a botched currency reform attempt the previous year. He was then eliminated from all documentary films.
South Korean officials have told Sky News that they do not believe that Jang has lost his life, nor do they believe that he is in any physical danger. Jang is married to Kim Kyong Hui, the daughter of North Korea's founding ruler Kim Il-Sung, and the sister of the late ruler Kim Jong-Il. He has reportedly been purged from the ruling inner circle several times before, but always manages to find his way back into the fold.
Jang's position will likely be better understood, analysts say, if he appears at state-organized events on Dec. 17 to mark the second anniversary of Kim Jong Il's death.
The Associated Press contributed to this report