Non Spanish speaker sues after denied position teaching Spanish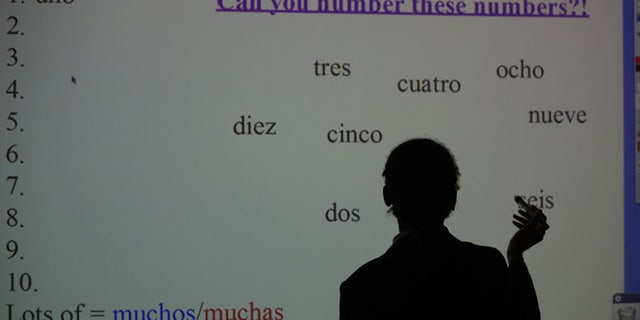 Tracy Rosner, a Florida elementary school teacher, doesn't speak Spanish — but that didn't stop her from applying for an assignment in the extended foreign language program.
And when she didn't get hired, she decided to sue the Miami-Dade County School Board.
According to the Miami New Times, Rosner, a third grade teacher at Coral Reef Elementary filed a federal lawsuit in Florida alleging employment discrimination based on her race. Rosner is white.
The school offers students three tracks: Gifted, college prep, and extended foreign language (EFL), where they receive one hour of foreign language instruction per day.
According to her attorneys, in May 2015 Rosner asked to be assigned to the EFL track. Her students would be taught in English and a second language.
The lawsuit states: "As a direct and proximate result of the retaliation against Ms. Rosner, and the violation of her rights ... Ms. Rosner was provided a less desirable position and has damages including emotional pain, suffering, inconvenience, mental anguish, [and] loss of enjoyment of life."
Rosner claims the school's principal required that teachers be fluent in the second language they're teaching, but says she was "otherwise fully qualified" for the position and the policy is discriminatory. She suggested the school give her the job, but have someone else teach the one hour of instruction.
Following Rosner's failure to receive her requested reassignment, she says the principal punished her by increasing her workload, and requiring her to teach several subjects in addition to just reading and language arts. Rosner took her complaint to the school district's civil rights office, but administrators rejected her grievances and closed the case.
Rosner's lawsuit alleges that since non-Spanish speakers are a minority in Miami-Dade County, pursuing Spanish-speaking teachers "disproportionately affects" her and others like her.
Like us on Facebook
Follow us on Twitter & Instagram