No late-night parties for Malala after teen was awarded Nobel Peace Prize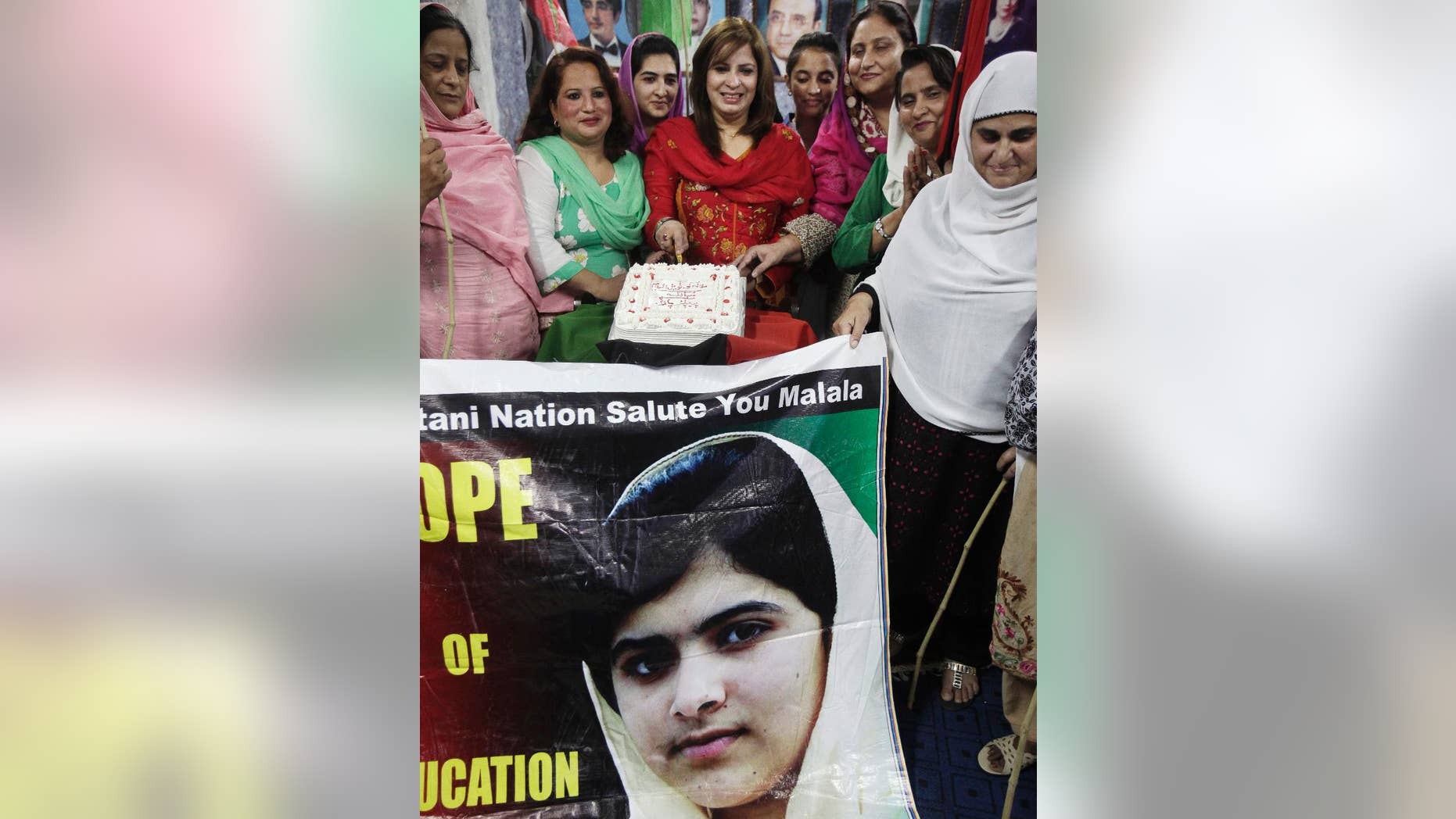 LONDON – The co-author of Malala Yousafzai's memoir says there were no late-night parties for the teenage Nobel Peace Prize winner after she was honored for her work supporting girls' rights to education.
Instead, Christina Lamb says, Malala spent the night after she won the prestigious prize nursing a cold and watching Pakistani television with her parents at home in Birmingham in central England.
Lamb said in the Sunday Times that 17-year-old Malala is worried that she will fall behind in her school work and exam preparation because she will have to travel to Norway to collect the prize and deliver a speech.
The co-author says Malala allowed herself one indulgence: She answered her phone "Hello, this is the Nobel laureate" instead of with her normal greeting, before bursting into giggles.