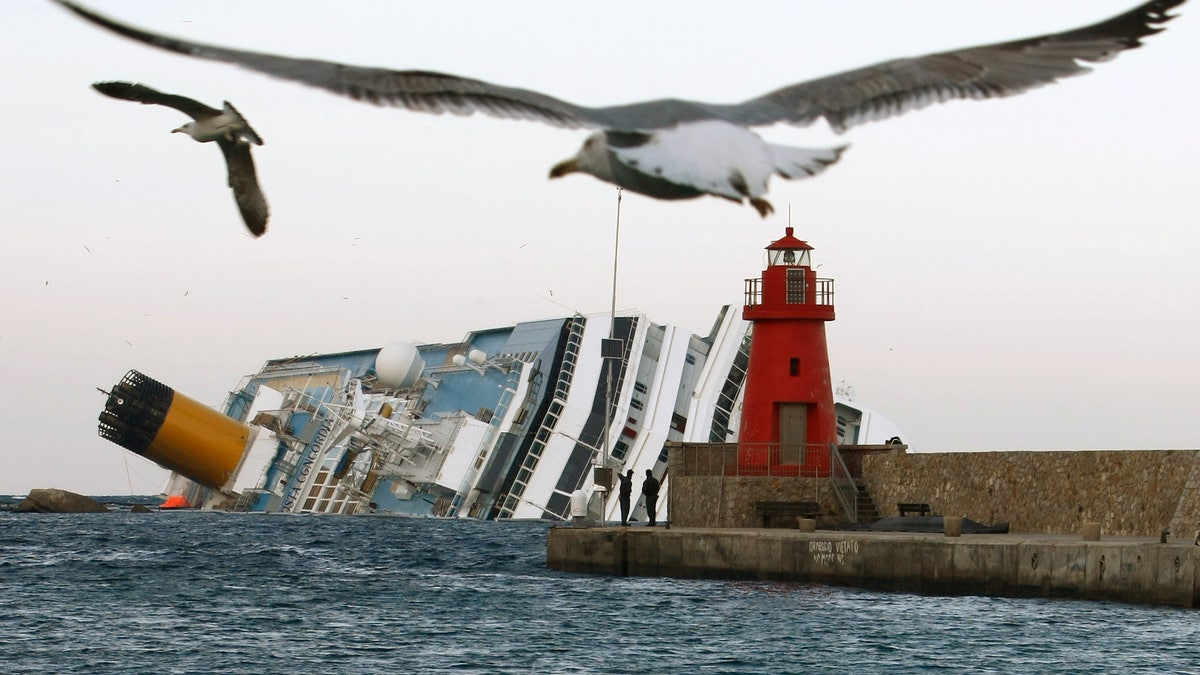 ROME – Passengers who survived the capsizing of the Costa Concordia cruise ship off Tuscany are still suffering nightmares, flashbacks and anxiety one year later. As if that weren't enough, they've been dealt a shock that many say adds insult to injury: a letter that tells them to stay away from Sunday's anniversary commemorations.
The ship's Italian owner informed several passengers that they were not invited to the ceremonies on the island of Giglio where the hulking ship still rests. Costa Crociere SpA says the day is focused on the families of the 32 people who died.
Some survivors say they understood that the bereaved families deserve particular attention. But many have expressed anger, with some speculating that the letter was about keeping disgruntled passengers away from TV cameras.