Nigeria military says killed 50 Boko Haram fighters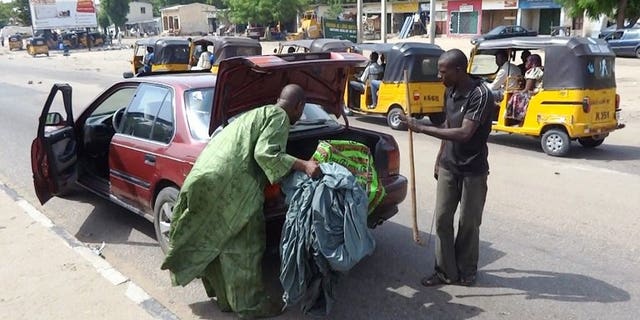 MAIDUGURI, Nigeria (AFP) – Nigeria's military on Friday said it had killed 50 Boko Haram Islamists in an operation launched in response to an insurgent attack on civilians in the northeast.
Gunmen suspected to be from the violent Islamist sect opened fire in a market on Thursday in the town of Gajiran, killing 15 people, residents said.
The military sent troops in pursuit of the attackers backed by air support, the area military spokesman Sagir Musa told journalists in the northeastern city of Maiduguri.
"Troops pursued the terrorists to their camps with air support and about 50 insurgents were killed in a shootout," Musa said.
"Troops are pursuing the remnants of the fleeing terrorists by blocking all possible escape routes," he added.
The violence occurred in Borno state, Boko Haram's historic stronghold and where the military has battled insurgents for the past four years.
Most of the northeast was placed under a state of emergency in May, when the military launched a major offensive aimed at crushing the Islamists.
The phone network has been shut down in Borno state since the emergency measures were imposed and details of both Islamist attacks and military operations have been slow to emerge and difficult to verify.
Boko Haram claims it is fighting to create an Islamic state in northern Nigeria.
Its insurgency is estimated to have cost more than 3,600 lives, including killing by the security forces, who have been accused of major abuses.