New Jersey Cops Face New Threat As 'Bloods' Gang Targets Police On Pulaski Skyway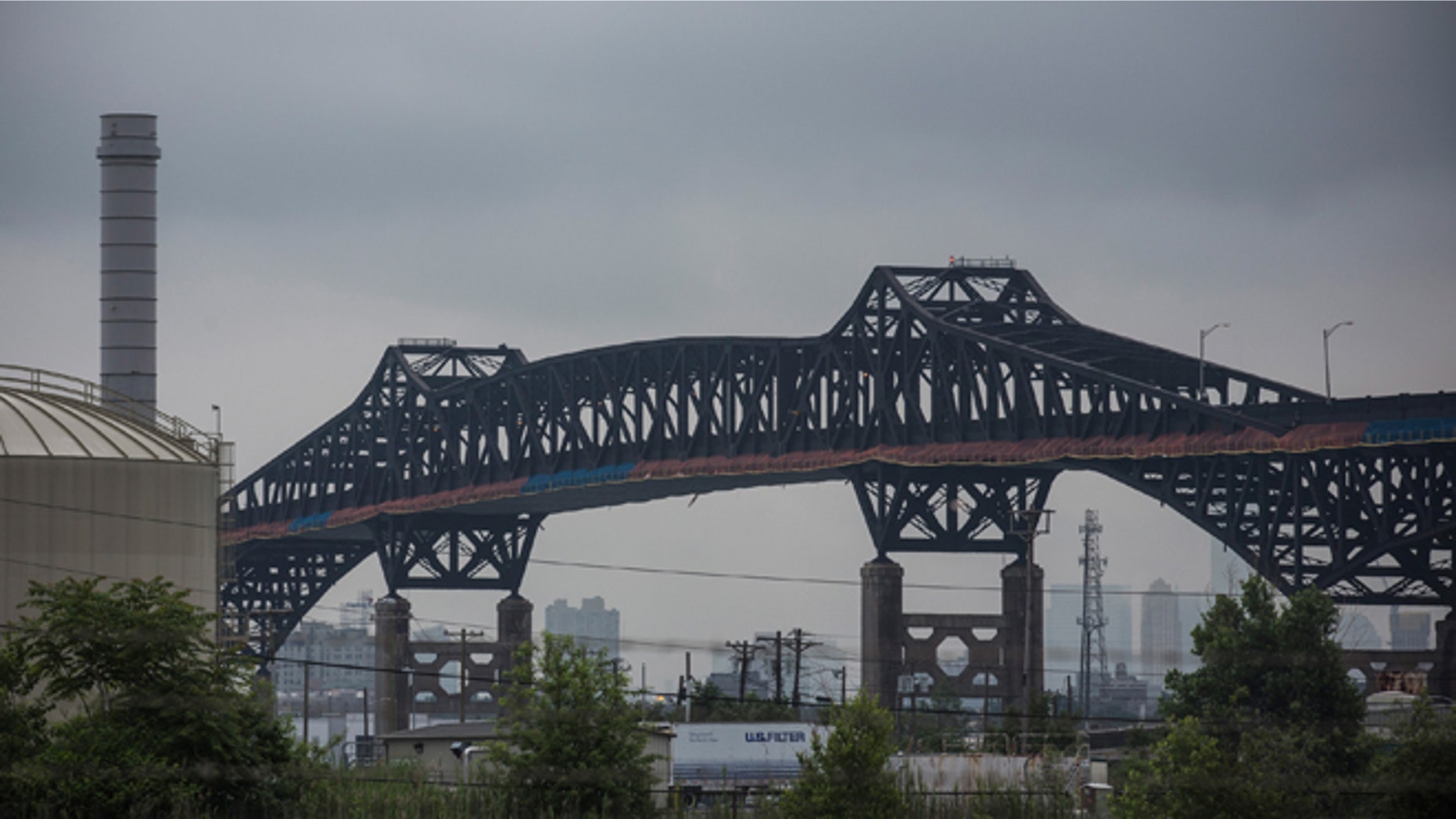 After threatening to kill more Jersey City cops Wednesday after last week's slaying of Officer Melvin Santiago, the Bloods gang has now said they plan to target police officers stationed on New Jersey's Pulaski Skyway.
The infamous street gang called the police patrolling the aging bridge in northern New Jersey "sitting ducks" at a "fixed location," The New York Post reported.
"The Bloods [plan to] . . . take retaliatory action against police officers who are working a traffic post on the Pulaski Skyway construction detail," according to an internal memo from the New Jersey State Police obtained by The Post. "Troopers operating in and around Jersey City should remain vigilant and demonstrate heightened caution."
The Pulaski Skyway threat is the latest from the Bloods following the slaying of Santiago, a rookie officer, by career criminal Lawrence Campbell, who was killed outside a Walgreens in Jersey City Sunday. Campbell shot Santiago to death as he scrambled to get out of his car, prompting Jersey City cops to open fire.
This new threat comes a day after a senior law enforcement official told  the New York Post that the infamous gang has threatened to "kill a Jersey City cop and not stop until the National Guard is called out."
An internal Port Authority advisory obtained by The Post warned that some Bloods gang members may be traveling from out of state to target officers in New Jersey.
"New Jersey State Police has received credible information from the Jersey City Police Department about specific threats toward Jersey City police officers and law enforcement," the advisory read. "The United Blood Nation may take retaliatory action against police officers."
Jersey City Mayor Steven Fulop downplayed the threats by the Bloods Wednesday and added that gang alerts are often not credible.
"Every urban area, every police department, knows that after every single police shooting, threats come in," Fulop said, adding that "99.9 percent of the time, they're not credible, but we always take them seriously."
Santiago's wake is Thursday and his funeral Mass will be held Friday.
Follow us on twitter.com/foxnewslatino
Like us at facebook.com/foxnewslatino