New British passport sparks sexism debate for featuring 2 women, 7 men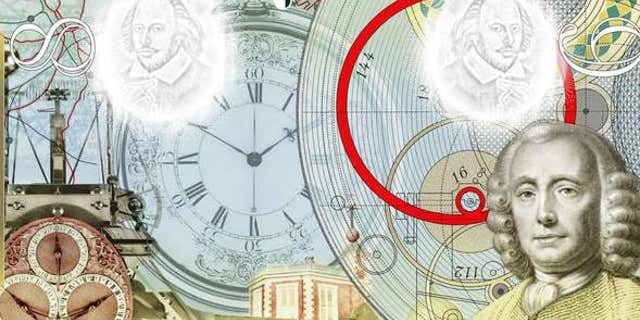 The new passport design has sparked a sexism row by featuring seven men and just two women.
The design, which celebrates 500 years of the nation's arts and culture, has prompted angry responses and follows the uproar over the lack of female representation on banknotes.
Campaigners said there were "tired" of having to protest over the issue again and again and urged a rethink.
Just mathematician Ada Lovelace and the architect Elisabeth Scott represent women's achievements on the pages of the passport.
Lining up for the men are George and Robert Stephenson, artist John Constable, William Shakespeare, John Harrison, who designed the marine clock, architect Sir Giles Gilbert Scott, artist Anish Kapoor, and sculptor Anthony Gormley.
But Labour MP Stella Creasy tweeted: "So tired of this shizzle - home office could only find 2 UK women 2 celebrate in 500 years of history #tellHERstory"
Caroline Criado Perez, who successfully campaigned in 2013 to have Jane Austen on the £10 note, wrote: "My own take on the @ukhomeoffice passport story is that I'm just tired of protesting this ****. Just stop being ****. It's not that hard."
Labour's Emily Thornberry said: "Here we go again - new UK #passport has 7 men featured and just 2 women."
But Director General of the Passport Office Mark Thomson dismissed criticism by saying: "Whenever you do these things, there is always someone who wants their famous rock band or their local icon or something else in the book."
Officials said the new passport includes a number of technology features to limit the risk of forgery, making it the most secure ever.
There are embedded security fibres on every page and a perforated version of the holder's passport number which causes the page to rip if tampered with.
Mr Thomson said: "This is the most secure passport we have ever produced. Try forging this - it's going to be very, very difficult indeed.
"I think this is good enough to make someone just not bother. We think it's pretty damn good.
A new passport is launched in the UK every five years.