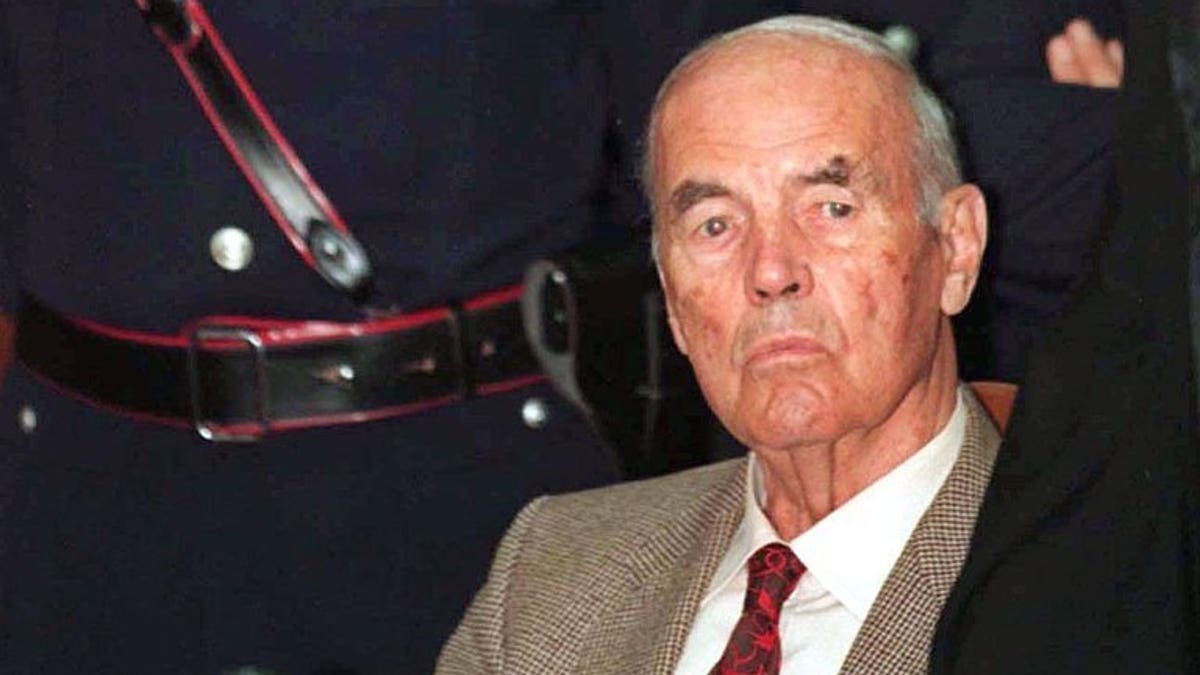 ROME (AFP) – The 100th birthday of one of the last Nazi criminals alive has sparked calls for a public apology from relatives of his victims 69 years after their murder and resentment over his freedom of movement.
Erich Priebke, who turns 100 on Monday, was sentenced to life in prison in 1998 for his role in the 1944 Ardeatine caves massacre in Italy in which 335 hostages including 75 Jews were executed as a reprisal for a partisan attack on German soldiers which had left 33 dead.
Adolf Hitler is reported to have given the order for 10 Italians to be shot for every dead German, and Priebke was accused not only of taking part in the executions but also giving the order for five extra prisoners brought erroneously to the caves to be killed.
After the war, Priebke fled to Argentina where he lived until Italy requested his extradition in 1995 and put him on trial. In 1999, he pleaded poor health and old age and was given permission to serve the rest of his sentence under house arrest.
Lawyer Sebastiano Di Lascio, who represents a families' association, said Priebke -- who never denied the crimes -- should finally confess.
"I just hope that at least for his 100th birthday he realises what he has done and finds the courage to ask forgiveness," he said.
A party held in the countryside to celebrate Priebke's 90th birthday angered relatives of his victims and the Jewish community.
"I really hope nothing similar will take place this time: it would be an offense not only to his victims but to all holocaust victims," leftist deputy Sergio Boccadutri said.
There have also been recurring complaints over his freedom of movement; photographs published by the Italian weekly Oggi in April 2011 showed Priebke dining at a restaurant with friends, riding a scooter and shopping in a local supermarket.
A close friend Mario Merlino, nicknamed 'professor black' for his neo-fascist past, told the Corriere della Sera daily that the former SS officer "has got a lot closer to Christianity, perhaps because he feels his end is near. He reads sacred texts, he meditates. He is deaf and has almost entirely lost his memory."
"We will make him remember," said Angelo Sermoneta, 65, who runs Rome's historical Jewish community association, Ragazzi del 48.
"The Italian authorities treat him too well. He is escorted on walks, to the park, to restaurants. He who has denied so many people an old age is living such a serene one himself," he said.