Navy rescues mariners, dogs stranded in Pacific Ocean for 5 months
Two Hawaiian mariners and their two dogs were rescued Wednesday after their sailboat strayed well off course during a trip to Tahiti and they were stranded in the Pacific Ocean for several months, the U.S. Navy said.
The USS Ashland, part of the Navy's 7th Fleet, picked up Jennifer Appel and Tasha Fuiaba, both from Honolulu, after they were discovered 900 miles southeast of Japan by a Taiwanese fishing vessel.
The mariners had originally set sail with their two dogs from Hawaii to Tahiti this spring. After having engine problems on May 30 during bad weather, the two thought they could make it to land by using only their sail, according to the Navy.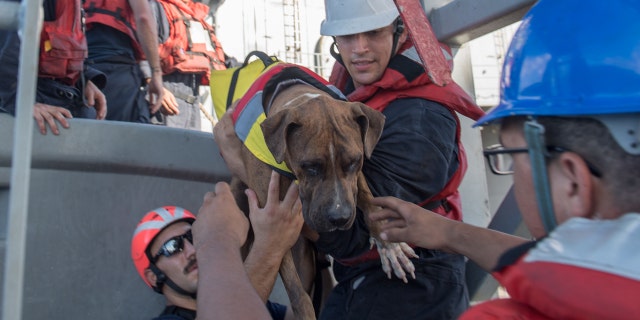 Two months later, way after when they were originally supposed to arrive in Tahiti, Appel and Fuiaba began to issue distress calls.
"The two continued the calls daily, but they were not close enough to other vessels or shore stations to receive them," the Navy said.
The pair survived so long at sea by bringing water purifiers and over a year's worth of food on board, primarily in the form of dry goods such as oatmeal, pasta and rice, according to Appel.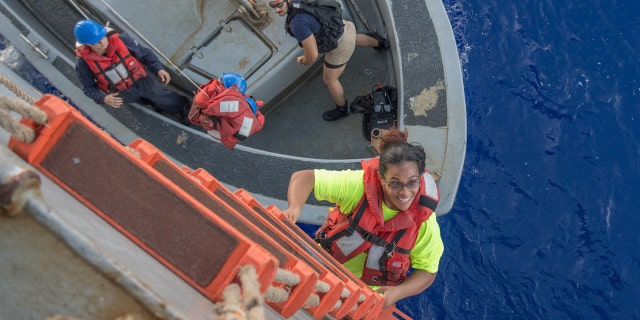 "I'm grateful for their service to our country. They saved our lives," Appel said. "The pride and smiles we had when we saw [U.S. Navy] on the horizon was pure relief."
The two mariners will remain on board the Ashland until the ship's next port of call. The ship has been on routine deployment for the past five months to respond to maritime situations.
"The U.S. Navy is postured to assist any distressed mariner of any nationality during any type of situation," said Cmdr. Steven Wasson, the Ashland's commanding officer, in a news release.