Mystery Surrounds Suspected Murder of 3 Kids in Scotland by Their American Mom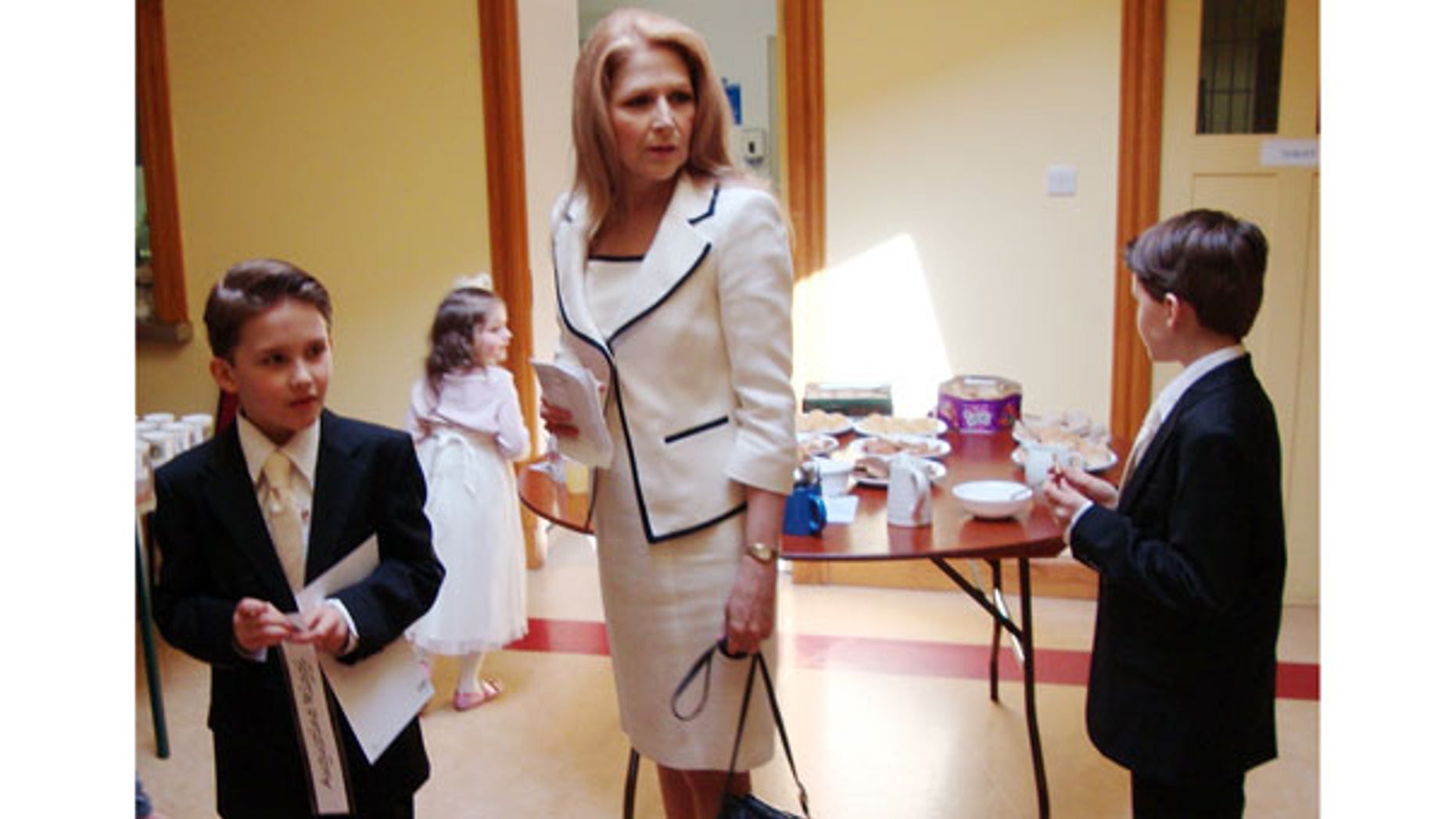 EDINBURGH, Scotland – The wealthy American mother of three children who were found dead in an Edinburgh town house will face criminal charges in a Scottish court, police said Friday.
Authorities issued an arrest warrant against Theresa Riggi, 46, as police completed autopsies on her children — 8-year-old twins Augustino and Gianluca and their sister Cecilia, 5.
Riggi is currently going through a bitter divorce with her American oil industry executive husband, Pasquale Riggi, 46, of Colorado. They were contesting the custody of their children. Scottish authorities said the couple had been due to attend court hearings in the case this week, and on Tuesday a judge raised concerns over the children's safety when their mother failed to appear for divorce proceedings.
The children were discovered after a gas explosion on Wednesday at the house in Edinburgh, but are not thought to have died as a result of the blast. Riggi is hospitalized in serious but stable condition after apparently falling from an upper story of the house on the same day.
Police said in a statement that she will be charged in court when she is released from the hospital, but did not say what those criminal charges would be.
The children's father spoke for the first time about the deaths Friday, saying,  "Our family is struggling to come to terms with the immense and tragic loss of three beautiful children. Thanks to all who have offered such great comfort and support. We request that the media respect our privacy at this difficult time."
Authorities said the autopsies on the children were completed Friday. No details were disclosed, but a report has been submitted to prosecutors, police said.
Theresa Riggi, who was born in California, had written glowingly about her children in a correspondence published by The Scotsman, in which she said they would "always come first." She also wrote, "I treasure every moment spent with them and marvel at their development -- I would not miss it for the world."
Theresa and the children disappeared from the family's home in Aberdeen, a port town about 100 miles north of Edinburgh, on July 21, prompting police to launch a search.
Pasquale Riggi grew up in Colorado, where he attended Denver's Regis Jesuit High School, graduating in 1982. He serves as an executive with Royal Dutch Shell PLC in Scotland, and had previously worked with the company in the Netherlands.
Click here to read more on this story from The Scotsman.
The Associated Press contributed to this report.